The Oscar-winning actor Colin Firth will be playing Michael Peterson in the limited drama series The Staircase that will stream on HBO Max. It will be written and produced by Maggie Cohn and Antonio Campos. The former, being the executive producer and writer of American Crime Story, and the latter served as an executive producer of The Sinner.
Michael Peterson is a novelist convicted of murdering Kathleen Peterson, his second wife. In 2001, Peterson found his wife at the bottom of a staircase in their home and dialed 911. The jury found Peterson guilty, hence, he served eight years in prison. He became a free man due to a new trial, a reduced charge, and an Alford plea. The Peterson case became the subject of a 2004 docuseries, The Staircase. In 2018, three additional episodes were created for Netflix, which also acquired the original episodes.
Campos detailed the project, saying:
This has been a project I have been working on in one way or another since 2008. It's been a long and winding road, but well worth the wait to be able to find partners like HBO Max, Annapurna, co-showrunner Maggie Cohn and the incredible Colin Firth to dramatize such a complex true-life story.
Annapurna's Sue Naegle also added:
Annapurna couldn't be more excited to partner with HBO Max, Antonio Campos, Maggie Cohn and Colin Firth on this unbelievable true-life saga. We were enthralled by the docuseries and know that this story will be just as fascinating as a limited series in the hands of Antonio and Maggie, with Colin at the center
And HBO Max's Sarah Aubrey:
It is a thrill to collaborate with Antonio Campos, Maggie Cohn and Annapurna Television for the exploration of this true-life story that's rife with dramatic revelations. With the enormously talented Colin Firth at the center of this adaptation, the story of The Staircase will continue to captivate audiences with every bizarre twist and turn
Since The Staircase's initial release, the public has been so fascinated with true crime stories. It has lead to countless documentaries, shows, and podcasts dedicated to the genre. There are a ton of people who have expressed their distaste for the retelling of the events for entertainment.
Fascination with true crime is one thing, but an obsession with it can lead to replicating the events that have happened in them. So, better yet watch yourself.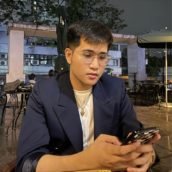 Raphael Garcia
Raphael is a person born between the generations of Millenial and Gen Z. He was produced by Cavite State University (Main Campus) with a bachelor's degree in Political Science. The lad has a fresh take on things, but can still stay true to his roots. He writes anything in Pop Culture as long as it suits his taste (if it doesn't, it's for work). He loves to wander around the cosmos and comes back with a story to publish.