Coming from her release Circles last 2020, singer-songwriter Nikki Bagaporo has come up with something fun and exciting to offer her followers and listeners which is timely and relevant to the young generation with her newest track M.U.
Nikki Bagaporo is back with her newest track M.U.
This pop bop track expresses that M.U refers to the kind of relationship where both sides have a "Mutual Understanding" of where each one stands. However, one's commitment issue can void this or any kind of label. Nikki wrote the song herself, and would like to have clarity despite the "Malabong Usapan."
 M.U. will surely sound relatable for those who remain in or going through a similar situation. So go check out M.U. on Spotify, Apple Music, and other digital streaming platforms under Viva Records.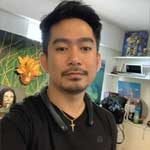 Josh Austria
Aside from being a businessman, Josh Austria has been working in PR and media industry for more more than a decade. From his years of experience as the Marketing and Advertising Head of Village Pipol Magazine, he has built strong relationships with creative people, brands, and organizations.