Wait, can you feel that? I sense something coming our way. My spidey-senses are tingling for more Spider-Man: No Way Home content.
You wanted more Spidey and you got it! 🕷🕷🕷 #SpiderManNoWayHome: The More Fun Stuff Version swings into movie theaters in the US and Canada September 2! More countries to be announced soon! pic.twitter.com/4Ux3AwdpfO

— Spider-Man: No Way Home (@SpiderManMovie) June 11, 2022
The Marvel fandom broke into chaos after the news came out that 'Spiderman: No Way Home- The More Fun Stuff Version' is set to hit the US and Canada theatres this coming September. Sony is re-releasing the film with extended cuts, which seems to include The More Fun Stuff. How exciting!
The teaser clip shows the three Spideys, Tobey Maguire, Tom Holland, and Andrew Garfield: all claiming to be Spider-Man. Well, no need to convince us boys- you are all Spider-Man!
Spideys back into action!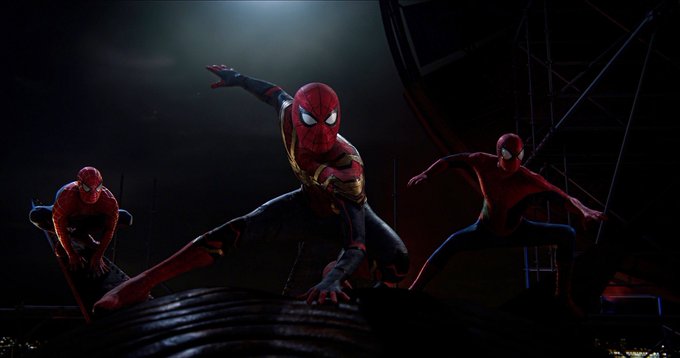 'Spider-Man: No Way Home' is currently the third biggest box office hit in the US and sixth-highest grossing film internationally. A phenomenal win for the three Peter Parkers.
There is a huge possibility that the film ranks even higher as re-releases do contribute a lot in the box office hits. It is also quite predictable that the film is going to do well this time as it has a huge impact on pop culture (definitely going to hit us right in the feels again!). Not to mention, a strong fanbase.
Get Ready to Swing With the Spider-Bros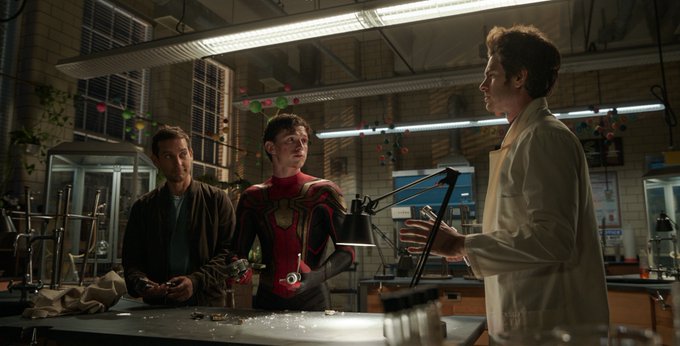 The film certainly carried a sense of nostalgia given the past roles that Maguire and Garfield had in their own Spider-Man movies. I remember hearing sniffles and choking sobs while watching the film, especially when their two Peters finally made an entrance. Admittedly, I, myself, shed some tears.
September seems too far away from now, but as they say, patience is a virtue.
Sony will announce more countries soon enough so prepare your tissues and buckle your seatbelts. Let us ride the roller coaster of emotion together once again.
'Spider-Man: No Way Home- The More Fun Stuff Version" hitting your cinemas soon. Who's going?
Lorraine Emeterio
Raine is a writer who finds comfort in mornings as they are more conducive in getting her creative juices flow- as the sun rises, so does her level of productivity. She spends a lot of her free time daydreaming about roaming the streets of Paris and even tries to learn the language of love. To put it more bluntly, she is a writer who sometimes writes.