Meta announces 10,000 employee lay-offs in 2023
Photo from Getty Images
Meta, the owner of Facebook, Instagram, and WhatsApp, has announced plans to cut 10,000 jobs. This will mark the second wave of mass redundancies from the tech giant, laying off 11,000 employees last November.
Mark Zuckerberg, Meta's chief executive, stated that the cuts, part of a "year of efficiency", would be "tough". Aside from the 10,000 jobs cut, he told staff that 5,000 vacancies at the firm will be left unfilled.
In a memo, Mark Zuckerberg told employees that he believed the company had suffered "a humbling wake-up call" in 2022. This recalls the dramatic slowdown in revenue.
Previously, Meta announced that in the three months to December 2022, earnings were down 4% year-on-year. Nevertheless, it still managed to make a profit of more than $23bn over the course of 2022.
Mark cited higher interest rates in the US, global geopolitical instability, and increased regulation as some of the factors affecting Meta. They contribute to the slowdown.
He said, "I think we should prepare ourselves for the possibility that this new economic reality will continue for many years."
The latest job cuts come as companies have been grappling with how to balance cost-cutting measures with the need to remain competitive. Google and Amazon are among them.
At the start of this year, Amazon announced it planned to close more than 18,000 jobs because of "the uncertain economy". It also included rapid hiring during the pandemic as one of the culprits. Meanwhile, Google's parent company Alphabet made 12,000 cuts.
layoffs.fyi tracks job losses in the tech sector. According to them, there have been more than 128,000 job cuts in the tech industry so far in 2023.
Mark said that the recruitment team would be the first to be told whether they were affected by the cuts. They would find out on Wednesday.
He also outlined when other teams would be informed, stating in the memo to staff on Tuesday, "We expect to announce restructurings and lay-offs in our tech groups in late April 2023, and then our business groups in late May 2023."
"In a small number of cases, it may take through to the end of the year to complete these changes. Our timelines for international teams will also look different, and local leaders will follow up with more details."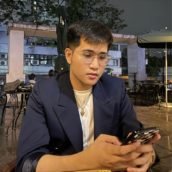 Raphael Garcia
Raphael is a person born between the generations of Millenial and Gen Z. He was produced by Cavite State University (Main Campus) with a bachelor's degree in Political Science. The lad has a fresh take on things, but can still stay true to his roots. He writes anything in Pop Culture as long as it suits his taste (if it doesn't, it's for work). He loves to wander around the cosmos and comes back with a story to publish.