Samsung to invest 300 trillion won in South Korean mega chip-making plan
Photo by The Investor/Phong Cam
Tech giant Samsung reigns as the world's biggest maker of memory chips, smartphones, and TVs. It states that it plans to invest around 300 trillion won (PHP12 trillion; $230.8 billion) over 20 years in the South Korean government's push to develop a mega semiconductor hub in the country.
Samsung's investment will be put towards building five chip factories, BBC reports. Under the official plan, companies in high-tech industries will be offered incentives. Think of expanded tax breaks and infrastructure support.
In a statement on Wednesday, South Korea's Ministry of Trade, Industry and Energy stated that "The mega cluster will be the key base of our semiconductor ecosystem."
The ministry said that it planned to secure around 550tn won in private-sector investment and "leap forward as a leading country in the middle of fierce global competition over advanced industries".
Also, Paul Triolo from the global advisory firm Albright Stonebridge Group told the BBC that South Korea's move comes as "major players are ramping up efforts to boost onshore manufacturing in the semiconductor sector."
He said, "It wants to emulate to some degree Taiwan's clustering effect, where the trifecta of science parks… form a massive cluster that has attracted numerous other companies, both upstream and downstream in the supply chain."
Meanwhile, semiconductors power everything from mobile phones to military hardware. They are at the center of a bitter dispute between the US and China.
In October, Washington announced that it would require licenses for companies exporting chips to China using US tools or software, no matter where they are made in the world.
Last week, the Netherlands said it also planned to put restrictions on its "most advanced" microchip technology exports to protect national security. Around the same time, South Korea's trade ministry raised concerns over the US policy on semiconductors.
The Chips Act "could deepen business uncertainties, violate companies' management and technology rights as well as make the United States less attractive as an investment option," the ministry said.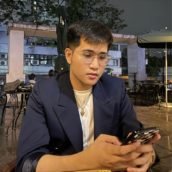 Raphael Garcia
Raphael is a person born between the generations of Millenial and Gen Z. He was produced by Cavite State University (Main Campus) with a bachelor's degree in Political Science. The lad has a fresh take on things, but can still stay true to his roots. He writes anything in Pop Culture as long as it suits his taste (if it doesn't, it's for work). He loves to wander around the cosmos and comes back with a story to publish.