Kim Seon Ho's deleted advertisements make a comeback as allegations come to light
The brands that have Kim Seon Ho as their model brought back his deleted advertisements as the allegations directed at him come to light.
Accusations made by ex-girlfriend
Previously, an anonymous Korean female shared a story online. According to her, a rising star referred to as "Actor K" caused irreversible trauma since they started dating.
Actor K was then later revealed as the emerging actor Kim Seon Ho, best known for playing the lead role in Hometown Cha-Cha-Cha. He, then, released an official apology online.
Dispatch pieces together dating history of Seon Ho and Young Ah
Later on, Dispatch revealed the full dating history between the actor and his ex-girlfriend, Choi Young Ah.
Dispatch has been able to piece together the entire dating history between the two. This is through a series of exclusive text messages, photos, and insight.
It turns out all of the accusations made by the ex-girlfriend are questionable at best. Lengthy documentation of all the receipts of the issue was made by Dispatch. This was also carefully reported by the Korean news site, Koreaboo.
Deleted advertisements brought back
As all of these come to light, the advertising industry is turning around and bringing back Kim Seon Ho's advertisements.
A mask brand posted an advertisement video with the actor on their official website. They previously featured him as the main model. Meanwhile, the website gained attention as the entire site became replete with Kim Seon Ho's face.
His advertisement for making a film was also posted on their official YouTube channel. This was the same brand that changed all videos of Kim Seon Ho on their YouTube channel to private.
If we look at the advertisement industry, they are very sensitive to consumer opinion and trends. These could damage their brand just by mentioning the real name of an exclusive model.
According to the advertisement industry, Kim Seon Ho is currently the model for Miima, Dominos Pizza, 11st, Nau, Canon Korea, and more.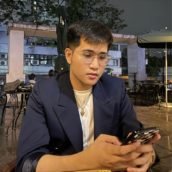 Raphael Garcia
Raphael is a person born between the generations of Millenial and Gen Z. He was produced by Cavite State University (Main Campus) with a bachelor's degree in Political Science. The lad has a fresh take on things, but can still stay true to his roots. He writes anything in Pop Culture as long as it suits his taste (if it doesn't, it's for work). He loves to wander around the cosmos and comes back with a story to publish.