Is the Ted Television Series Set for Release This Year?
Few could have imagined the impact that Seth MacFarlane's Ted would have when it was released in 2012. The picture was an unprecedented success and raked in $549 million against a $65 million production budget. It swiftly led to a sequel in 2015 and has now spawned a franchise that spans beyond cinema.
The latest Ted adaptation is a television series that will serve as a prequel to the movies. According to MacFarlane, filming wrapped up in late 2022, so it would be reasonable to assume that the series will drop on Peacock before the end of this year.
Ted Series Has Potential to be Huge for Peacock
As the streaming wars continue to heat up, Peacock could start to muscle in on the big guns, with a few massive contenders of its own. Ted could be the biggest IP on its hands yet, with the potential to become the service's flagship offering. For this to happen, it would have to boost the franchise further and replicate the models of other hugely successful series like Game of Thrones and The Last of Us.
Both these series have loads of related games and merchandise that have helped draw more viewers in. The fantasy offering based on George R.R. Martin's A Song of Ice and Fire has the most related titles, with console, mobile, and casino games based on it. Ted has a head start in this regard, as there is already the Ted online slot. This is considered one of the best online slots Canada, and it's listed among other television and film-related products such as Terminator 2 and The Matrix. It's clear that MacFarlane has a huge Canadian following, and the local market will make up a considerable portion of viewers for the Ted series. By expanding into other games, Ted's reach could potentially span much further.
What do We Know About the Ted Series?
With the movies covering Ted's later years, many fans were left wondering what the crude bear was like before. The television series will be set in 1993 and act as a prequel to the pictures. Finally, it will allow people to see those early years. MacFarlane will reprise his role as the famous stuffed animal. But, he will be joined by an entirely new cast with fresh characters.
Scott Grimes, Max Burkholder, and Giorgia Whigham. Some of the stars of Ted had previously expressed their interest in returning to the franchise, with Mila Kunis and Mark Wahlberg having been heavily linked in the past. However, due to this being a prequel, they won't be returning – at least as their previous characters. However, there is potential for the duo to show up in cameo roles in the future.
There hasn't yet been an official release date for the Ted series, but it should be hitting screens soon. Fans can expect it to drop before the end of the year or early 2024 at the latest.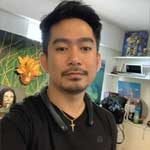 Josh Austria
Aside from being a businessman, Josh Austria has been working in PR and media industry for more more than a decade. From his years of experience as the Marketing and Advertising Head of Village Pipol Magazine, he has built strong relationships with creative people, brands, and organizations.