Henry Cavill named most handsome face of 2022
Photo from Entertainment Weekly
The year 2022 is fast approaching its end. Hence, here comes the annual roundups, including the ranking of the most handsome faces of 2022!
In the latest reveal by entertainment critic TC Candler, British actor Henry Cavill rose to the number 1 spot on the list of 100 most handsome faces of this year.
As he recently made headlines for announcing his egress as Superman, some fans consider the news a positive retribution. According to an article by PhilStar, this is the 10th time the 39-year-old actor has joined the annual ranking.
On the other hand, coming next to Cavill at number 2 is Hyunjin, the main dancer and visual of the K-Pop group Stray Kids. "Call Me By Your Name" star Timothee Chalamet clinched the number 3 spot, followed at number 4 by "Thor" actor Chris Hemsworth.
Completing the top five is Keung To, a 23-year-old singer from Hong Kong. Reports said this year is his first time penetrating the list, debuting at the 5th spot.
Meanwhile, some bandmates of the global K-pop ensemble BTS have yet again claimed places on the most handsome faces of 2022. In particular, Taehyung is number 7, while Jungkook is ranked 11th. Members Jimin and Jin are number 35 and number 57, respectively.
Other personalities who made it to the top 100 most handsome faces include "Aquaman" actor Jason Momoa in 9th place, former One Direction members Zayn Malik and Harry Styles in number 10 and 26, and former titleholder Idris Elba at number 11 this time.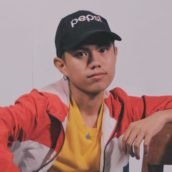 Renzneil Robles
Renzo is an introvert who prefers to do things at his own pace. Unlike most writers, he reads lazily. Watching Korean dramas at night is his constant source of comfort. Although oftentimes commended for being outspoken, he speaks better through writing than with his words.