Zipline's drone delivery makes it easier for people to receive products
Photo from Zipline's Official Twitter Page (@zipline)
Zipline, an American company, wants to make it easier for people to receive food, medicine, and other products. And won't you look at that, it is with a drone that drops off your package!
Africa, North America, and Asia are the three continents where the drone operates. It uses two types of drones, P1 and P2, to cover short and long distances. Zipline uses Platform 1 or P1 drones to cover long distances. It can deliver up to five pounds of cargo across a 60-mile radius.
Adding to North Carolina's "first in flight" legacy, three leading U.S. healthcare organizations— @NovantHealth, @Magellan_Rx, and @cardinalhealth —today began routine, long-range drone deliveries in #NorthCarolina powered by Zipline. pic.twitter.com/YSRLQTJBwB

— Zipline (@zipline) June 28, 2022
The device looks and works like a regular airplane. The company uses a catapult system to quickly launch the Zipline drone into the air.
An artificial intelligence system enables the unmanned aerial vehicle to locate and reach the delivery location automatically.
Once it reaches its destination, the drone drops the package from the air. We know your concerns, of course, but don't worry! Your package won't break because it will softly land via parachute!
Subsequently, the drone automatically returns to the landing pad. The user could swap out the batteries for a new one for the next flight.
Zipline became Rwanda's national drone delivery provider six years ago, delivering blood bags, medicines, and vaccines efficiently.
According to The Lancet, the Zipline drone service reduced blood wastage across the country by 67%. Meanwhile, a report from Wharton found "evidence of improved blood inventory management and improved health outcomes as a result of drone delivery."
Zipline plans to launch an instant-drone-delivery service for groceries, meals and other daily goods by next year https://t.co/ajhzZJ9OTt

— Bloomberg (@business) March 15, 2023
The Platform 2 or P2 drone works like a regular drone. It can perform VTOL (vertical take-off and landing) to hover over a specific spot instead of speeding past it like the P1.
The P1 needs a large area for landing and take-off. Meanwhile, the P2 can immediately take you to the skies from your porch or front yard.
See Also
The latter can fly up to 70mph within a 50-mile radius. It can carry five pounds of cargo. In addition, it can recharge its batteries by itself! The Zipline drone charging stations look like lamp posts. P2s automatically link in them and remain steady until the next delivery.
More importantly, it has a unique drone delivery system. The P2 contains a miniature aircraft called a Zip that carries cargo.
Once it reaches its destination, the P2 carefully drops the Zip attached to a thin, durable tether. Then, the Zip's underside retracts to drop the package.
Consequently, the larger P2 drone pulls back the Zip and returns to its owner. Recently, Zipline partnered with Walmart to enable drone deliveries in Arkansas.
Zipline is also active in North Carolina and Utah. Moreover, it operates in Côte d'Ivoire, Kenya, Nigeria, Rwanda, Ghana, and Japan.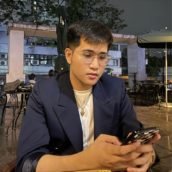 Raphael Garcia
Raphael is a person born between the generations of Millenial and Gen Z. He was produced by Cavite State University (Main Campus) with a bachelor's degree in Political Science. The lad has a fresh take on things, but can still stay true to his roots. He writes anything in Pop Culture as long as it suits his taste (if it doesn't, it's for work). He loves to wander around the cosmos and comes back with a story to publish.