We have huge respect for our Doctors and Nurses. K-Drama world is continuously giving us lots of medical K-Dramas that are really accurate. It gives us the feel like we are inside an operating room or in an emergency room. Seeing how hard they are working made us appreciate them more.
Five Medical K-Drama you should watch
1. Yong Pal
To pay for his sister's medical bills, Kim Tae Hyun a talented surgeon who goes by the code name Yong Pal, offers his medical skills to those in need of medical attention for a high fee. But when he met Han Yeo Jin (played by Kim Tae Hee), a chaebol heiress, his life changes.
2. Good Doctor
A medical drama about a man with an autism condition who has the mind of a 10-year-old. He overcomes society's prejudice and intolerance to become a doctor by exploiting the remarkable talents that the sickness provides.
3. Blood
Park Jisang works as a surgeon. He has to cope with blood. On the contrary, he is a bloodthirsty vampire. This drama follows a vampire surgeon who cures patients while fighting for justice and the worth of human life.
4. Doctors
Hong Ji Hong abandons her dream of becoming a doctor after a catastrophic medical event. He chose a peaceful life as a high school biology teacher, despite his remorse. He is pulled together by fate to mentor Yoo Hye Jung, a troubled student with a difficult upbringing. Love leaves permanent scars on the two characters and pushes them to grow and evolve.
5. Romantic Doctor Season 1 and Season 2
Romantic Doctor is a medical drama based on the lives of two doctors. Kang Dong Joo is a brilliant yet egotistical doctor who currently works at Doldam Hospital in order to further his career. Yoon Seo Jung, his senior doctor, is a brilliant and enthusiastic individual. Since Doctor Kim Sa Boo rescued her from the mountain, she has been working at Doldam Hospital.
In Season 2, Romantic Doctor starts with Boo Yong Joo struggling to resurrect Doldam Hospital, which has run into difficulties after his colleagues left. Doldam Hospital is currently lacking in human resources. But soon Seo Woo Jin, Cha Eun Jae, and other new employees arrive at Doldam Hospital.
Medical K-Dramas gave us more knowledge and a wider perspective about Doctors and Nurses. We learned that being a Doctor or Nurse is more than just a job, one should have passion, strong dedication, braveness, and heart to treat people.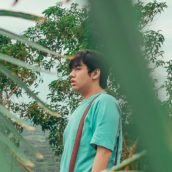 Ivan Royce Pedron
Ivan Royce is a journalism student from Cavite State University. Aside from being a writer, he is also a video content creator, photographer, and graphic designer. He likes to drink…. Coffee, tea, or maybe alcohol. Ask him for recommendations!