Acqua Earth is quite a special collection. Each color tells a story of growth, as inspired by nature. 
BEACH TAN: The beach is a passage between the sea and land, where endings meet new beginnings. It is solace for our broken hearts and weary souls, a place for growth and the first new steps forward.
DESERT SAGE: The most beautiful thing about a desert sage, is that it doesn't wait for the perfect time nor the perfect environment to flourish.
The desert continuously works against its growth, yet still, with its own strength, it persists.
WILDFLOWER YELLOW: Wildflowers are magical. They don't just grow, they bloom. They are brave, free, and unapologetic for the space they take in this world.
Through their collection, they are hoping to be a constant reminder that growth is nothing to be afraid of, that growth comes from within and that growth can be beautiful.
All Acqua Earth bottles are made with RECYCLED 18/8 stainless steel. Having the same powerful double-wall insulation properties that can keep drinks hot for 12 hours and cold for 24 hours, while being extra friendly to our earth. All Acqua Bottles are also now powder-coated with a stronger finish to prevent scratching.
For more information, you can contact them at +639178002211 or email them at acquabottlescompany@gmail.com. Visit their Instagram page @acquabottlesph or follow the Facebook account at https://www.facebook.com/acquabottlesph.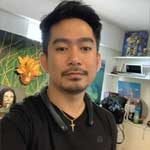 Josh Austria
Aside from being a businessman, Josh Austria has been working in PR and media industry for more more than a decade. From his years of experience as the Marketing and Advertising Head of Village Pipol Magazine, he has built strong relationships with creative people, brands, and organizations.