I am always an on-the-go type of guy. I have a more active lifestyle than most people, which requires me to constantly change outfits and mess up our laundry area and bathrooms, filling them with germs.
Having said that, I require detergents that guarantee ultra clean clothes that wash away dirt and bacteria, especially in this pandemic era. 
I made a wise decision by choosing Surf Cherry Blossom Laundry Powder Detergent with Active Clean Technology 2.2kg pouch. 
Surf Cherry Blossom Laundry Powder Detergent
Mabisa on stains and odors, the Surf Cherry Blossom Laundry Powder Detergent is formulated with ACTIVE CLEAN TECHNOLOGY that makes your laundry whiter* and fragrant*.
Mas pinagaling magpaputi, magtanggal-kulob at mas pinabango pa.
Surf Laundry Powder Detergent in Cherry Blossom deeply cleans away dirt and unwanted odor while leaving long-lasting fragrance on clothes! At, hindi masakit sa bulsa. WAIS!  
Breeze Anti-Bacterial Powder Detergent
I also tested the NEW Breeze Anti-Bacterial Powder Detergent with GERM-ATTACK Technology removes tough stains and KILLS up to 99.9% of germs and Coronavirus in one wash.
Matindi sa Mantsa, Matindi sa Germs. NEW Breeze Anti-bacterial Laundry Powder with Germ Attack Technology:
Easily removes stubborn stains
Removes up to 99.9% of bacteria
Keeps colors bright
Fresh fragrance
Domex Ultra Thick Bleach Toilet Cleaner
And finally, how do I clean the mess I created in our bathroom and laundry area?  Domex Ultra Thick Bleach Toilet Cleaner kills all known germs dead.
Moreover, it helps prevent mold and limescale, disinfects surfaces, and eliminates odor.
An effective household cleaner, this Domex product has proven to destroy coronavirus in 60 seconds.
With a bleach-based formulation, it is safe to use on your toilet and other surfaces at home.
Also, this is recommended to be used purely on toilets and other surfaces with tough stains.
Furthermore, the Philippine Public Health Association trusts Domex, an unstoppable germ-kill expert. 
Uniliver is celebrating "Brand Day" on the 19th of October and shall be giving up to 50% OFF on their products.
Lastly, for more information follow these links.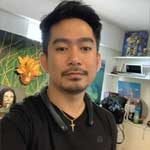 Josh Austria
Aside from being a businessman, Josh Austria has been working in PR and media industry for more more than a decade. From his years of experience as the Marketing and Advertising Head of Village Pipol Magazine, he has built strong relationships with creative people, brands, and organizations.