The 25th Philippine World Building and Construction Exposition or WORLDBEX, is set to continue the legacy built as a key national driver for the local economy by gathering a diverse network of professionals, companies, and associations through WORLDBEX WIRED.
Kicking off on September 23-26, 2021, WORLDBEX WIRED promotes WORLDBEX's mission of being a trendsetter in creating opportunities and building networks in the face of pandemic.
With a pivot to the digital landscape, WORLDBEX made a way to assist stakeholders.
These stakeholders have been with WORLDBEX for many years through an immersive online event.
Moreover, WORLDBEX WIRED will showcase different kinds of online activities for its audience.
These include the traditional WORLDBEX Seminars, PROJETO Competition, THE WORLD, City of Tomorrow, Minicon, Business Matching, Product Demo, and the VIP Community.
WORLDBEX WIRED will surely perk up the interest of the design and construction industry professionals.
Moreover, they will also interest the general public and encourage them to engage in business-related opportunities inside our online platform.
Furthermore, WORLDBEX WIRED will showcase a glimpse of the future in promotions.
It goes hand-in-hand with the 25th Anniversary Celebration in 2022.
Through this campaign, WORLDBEX continues to strengthen its foothold in the industry while paving the way to the new era of world-class design and construction.
Additionally, you may register through the link here: https://2021.worldbexwired.com/user-registration/
For more information on WORLDBEX WIRED, contact WORLDBEX International at +63 9654455766/ +63 9955292039 or email at inquire@worldbexevents.com.
Website worldbex.com
Facebook: facebook.com/worldbex
Instagram: instagram.com/worldbex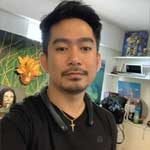 Josh Austria
Aside from being a businessman, Josh Austria has been working in PR and media industry for more more than a decade. From his years of experience as the Marketing and Advertising Head of Village Pipol Magazine, he has built strong relationships with creative people, brands, and organizations.