These sites will help you maneuver your working life— safely and for free!
The phase of becoming a fully working adult is one of the most challenging transitions. Here, you are not only confronted with the realities of your disadvantages. You also have to exert effort in finding the trump card that will help you in your struggle. Be it life lessons, mistakes you should not repeat, or intimate realizations for your growth. Both in theory and practicality, there exist some instruments to bypass hardships.
While it is a relief to discover those handy little tricks, it takes an absolute risk with your luck to get there. More often than not, the frightening prospect of failure and disappointment awaits us. Fortunately for you, here are tips I can offer to get the upper hand!
As someone who only recently transitioned into a working individual, surviving was tough amid the pandemic. One day, the news about the increasing inflation rate welcomed me. Other times, it will be about the decreasing value of our currency. Living every day is a constant test against incompetence in the government, crimes, and other social issues. Yet, I am striving!
Here are the top useful sites that helped me maneuver my working life:
FileHippo.com
Hippos, as symbolism, are associated with strength, regeneration, and courage. True enough, like its namesake, this site will give you the power to be efficient. It will end the tiring search for tools for editing, converting, file sharing, and other applications that are hard to find.
FileHippo provides hundreds of software and programs with many different and diverse functions. But instead of spending money on purchases or risking your data privacy through other fishy sites, you can now easily download them! Aside from wide options for you to choose from, it's easy, user-friendly, and accessible for everybody.
SavingsCalculator.org
It's not adulting if you are not acquainted with the concepts of financial freedom and the like. However, understanding the ideas never guarantees the capability to practice them. That said, SavingsCalculator.org can assist with figuring out your savings, investment, or other calculations.
The site offers many calculators, but my favorite is how it can predict earnings, for example, during an investment period. Just input the needed variables from the amount to rates and duration, and it will automatically generate an accurate result. No signing up needed or required subscription. It's just a genius site that is genuine to its purpose to aid us in this aspect.
ScreenApp.io
If there's anything the pandemic made humans do, it's expediting the use of the internet to replicate communication. The practice of virtual conferences emerged along many applications like Zoom and Google Meet, to name a few. In consequence, it required the need for a free site one can use to record the screen of your computer. Much like how phones do!
Hence, ScreenApp.io could be what we are looking for. Unlike its competitors, this site is less complicated and has the friendliest interface. Not only can it capture the video in real-time, but it also does the same with audio. Even more, you have the option to save it right away.
Videvo.net
If you work for the media and entertainment like me, this last entry is most beneficial to you. Indeed, there are a lot of well-known public domains that offer stock photos, motion pictures, or even music that is free of charge. But what if I tell you there is a site that has these all?
From images, videos, and audio that have no copyright, videvo.net is your one-stop place. You can finally skip the hustle of jumping from one portal to another and stick to this single platform. Despite being free, it contains many resources that do not compromise quality.
Supposedly, these were secrets I did not intend to tell. But the world is all better when every capable being willingly extends their help! So, spread positivity and let these useful sites be your best companions in your life as a working adult.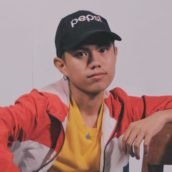 Renzneil Robles
Renzo is an introvert who prefers to do things at his own pace. Unlike most writers, he reads lazily. Watching Korean dramas at night is his constant source of comfort. Although oftentimes commended for being outspoken, he speaks better through writing than with his words.