Knoxville is indeed a beautiful southern city with a fantastic food scene, enthusiastic sports fans, and rich history.
Known as the Marble City, Knoxville was certainly a major center of marble distribution in the early 1900s. Its zoo is the Red Panda Capital of the World, having the greatest success in breeding and survival of baby Red Pandas.
Meanwhile, it's the headquarters for cable's HGTV network, home to the 266-foot tall Sunsphere that was built for the 1982 World's Fair, and is where many country music hall-of-famers were born and raised.
There's much to see and do in Knoxville, but perhaps these are the greatest reasons to settle down in this charming southern city.
It's affordable.
Also, if you're looking at Knoxville real estate you're in luck, as housing here is inexpensive. The median home cost in the city is $257,000. This is low in comparison to the national average of $291,000.
In addition, the cost-of-living index of Knoxville is 86 out of 100, making it a highly affordable city. None of the significant quantifiers of cost of living – like groceries, healthcare, and housing – are over the national average.
The overall cost of living sits at 15 percent below the national average.
It's great for those who love the outdoors.
Located 34 miles from the 500,000-acre national park that protects most of the Smokies, Knoxville is known as "The Gateway to the Smoky Mountains".
It's also near five state parks that include Norris Dam, Seven Islands, Big Ridge, Cherokee, and Cumberland Gap.
Within the city limits are over 90 parks with green space for hiking, biking, and even water activities.
Knoxville sits where the French Broad and Holston Rivers merge to form the Tennessee River. Along the river are four dams/reservoirs: Cherokee, Douglas, Norris, and Fort Loudin.
These are excellent places for residents to head to on a hot day or one where they want to be active. You can paddleboard, kayak, fish, swim, and even go water skiing on these bodies of water.
Norris Lake is known as one of the best boating lakes in the country, and the Star of Knoxville is a paddle wheel boat that takes visitors on a trip down Tennessee.
Other ways to get outside are to go golfing at one of the city's 14 golf courses or take a walk through the Knoxville Zoo.
There are many job opportunities.
Knoxville has come in at number 11 on the country's Best Cities for Jobs list thanks to the ample opportunity there and forecasted job growth.
Over 2021 job opportunities increased by 0.9 percent, with job growth over the next ten years predicted at 38.5 percent. This is higher than the predicted national average of 33.5 percent.
The major industries in the city include education, healthcare, finance, tourism, aluminum manufacturing, defense contractors, and state and federal agencies.
A June 2022 article by local media stated that there are simply not enough people to fill the job openings they have in the city, which is in need of registered nurses, truck drivers, retail workers, and those who can work in manufacturing.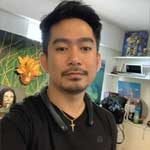 Josh Austria
Aside from being a businessman, Josh Austria has been working in PR and media industry for more more than a decade. From his years of experience as the Marketing and Advertising Head of Village Pipol Magazine, he has built strong relationships with creative people, brands, and organizations.