Shizuka pero 'di susuko! Nobita will finally marry his childhood love in new Doraemon movie
NOBITA  ♥️  SHIZUKA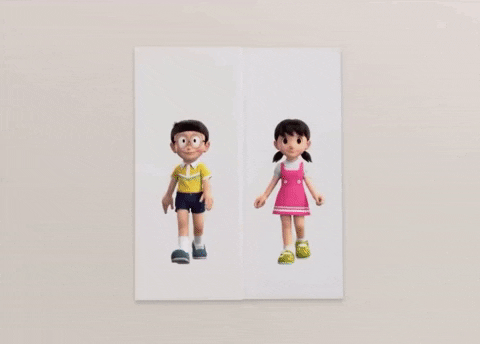 The adage, "Sa hinaba-haba ng prusisyon, sa simbahan din ang tuloy," hits differently now that we know Nobita and Shizuka are getting married. Our childhood best friend Nobita Nobi is finally tying the knot with his long-time crush Shizuka Minamoto in the new Doraemon movie. After 50 years, good ol' Nobita gets his happily ever after. Or does he?
Stand By Me Doraemon 2 is a direct sequel to the hit 2014 movie Stand By Me Doraemon. It was theatrically released in Japan on the 20th of November 2020 after several pushbacks due to the global pandemic. Like it's predecessor, Stand By Me Doraemon 2 is a full 3D computer-animated film. Its story is influenced by a couple of Doraemon short films from the early 2000s. They are Doraemon: A Grandmother's Recollections and The Day When I Was Born.
ALWAYS STANDING BY
In this contemporary re-telling, the Future Nobita and Future Shizuka get married. This comes after the events of the first movie, when Present Nobita successfully changes the outcome of his future. Meanwhile, in typical Nobita fashion, the Future Nobita gets cold feet and and doesn't show up for the wedding. Can the Present Nobita save the day? What misadventures will the lazy boy in yellow and his mechanical blue cat from the future get into again?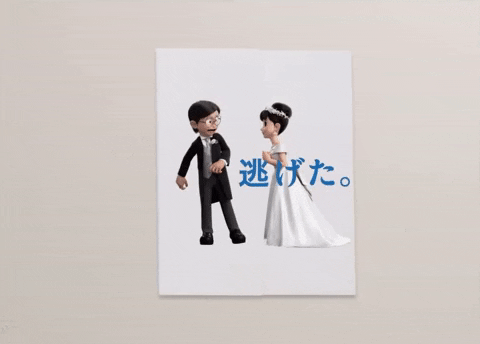 Stand By Me Doraemon 2 will certainly be an emotional roller coaster ride. This time, we'll see Past Nobita, Present Nobita, and Future Nobita again as they flounder for the good life they always wanted. All while Doraemon has his back. Will the friendship between the two come to a full circle? Once Nobita finally gets his happily-ever, will Doraemon say goodbye for good? We just got out of 2020, will 2021 follow in its sad steps?
DORAEMON THROUGH THE YEARS
Doraemon started out as a kodomo manga (children's manga) in Japan in the late 1960s. It's written and illustrated by the duo, Fujiko Fujio. The property became so popular even with people older than its intended demographics that it blew up to become an anime and a global media franchise. As of writing, it's still the world's highest-selling kodomo and one of the most popular manga series out there.
For Doraemon's 50th anniversary, let's re-welcome a childhood favorite back into our hearts. Ready your dorayakis! The movie will premiere this 2021 in the Philippines. There's no news about the exact date yet, though. Doraemon's time machine sounds like the best thing to have right now, yeah?
---
For movie, series, and trailer updates, you can check out more of the author's works here.
All GIFs used in this article were made from giphy.com, with clips taken from the スタンド・バイ・ミー ドラえもん 2  Stand By Me Doraemon 2 trailer.
The featured image is courtesy of Toho Co., Ltd.
Lord Harvey Monteroso
Having graduated from Xavier University-Ateneo de Cagayan with a Bachelor of Science degree in Psychology, Lord Harvey Monteroso doesn't shy away from using words to create visual images when he writes. He also makes sure to add humor with his in-depth analyses when writing movie/trailer/tv series/music video/song reactions and reviews.