PLDT and Smart subscribers can now access DepEd Commons for FREE
News Bytes
As a parent, you might worry a lot about your child's education during these times of uncertainty and crisis. This news about possible resuming the classes around September or December might even have made that worse. To support the academic sector, DepEd is providing a digital solution called DepEd Commons. And if you are a PLDT or Smart subscriber, you can access it for free, along with other education services.
Learning continues even during the COVID-19 pandemic
This is an online education delivery platform that they created as an alternative process during class suspensions and emergency situations.  Alain Del Pascua explained that DepEd Commons was designed as a direct solution to give access to online review materials and Open Educational Resources (OERs).
Public school teachers as SMEs publish these resources. They can retain, reuse, revise, remix, and redistribute the content by blending it with a learning management system.
Recently, Secretary Briones appealed for support from telco providers in providing free access to DepEd Commons. After that, he explained further to have solid partnerships with the private sector. Besides, he expressed gratitude towards the generosity in providing free data for education.
PLDT and Smart helps the education sector, including teachers and students
Initially, PLDT and Smart provided the Department of Education (DepEd) with a package of digital services. This is to aid the academic sector in offering continuous learning amid the challenges of the lockdown.
After that, the website was made free to students and teachers using Smart even without data load. This gives them access to a multitude of educational resources for use in various grade levels of the curriculum.
In addition to this, Smart Communications offers 10 literacy apps for FREE from Google Play under #LearnSmart. These interactive apps can help nurture numbers and thinking skills of Kinder to Grade 3 students.
Apart from that, the company brings School-in-a-Bag, a portable digital laboratory designed to facilitate learning in times of emergencies and disasters. This can help teachers and students who are not able to go online.
Moreover, PLDT includes free access to #CyberSmart resources for teachers and educators. With this, they can be knowledgeable about cybersecurity and safety, data privacy and protection, fake news.
The services mentioned are part of the Bayanihan efforts of the PLDT Group and MVP Group of Companies. Without a doubt, they aim to assist the different government agencies during the nationwide quarantine.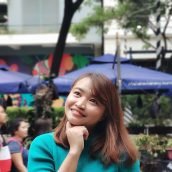 Queenie Lastra
Queenie Lasta got her bachelor's degree in Communications Research from UP Diliman. In her free time, she likes to read thriller novels, psychology books, and mangas. She believes in the importance of grit, hard work, and passion to become a great writer in the future.