Pia Wurtzbach recently registered to vote for the 2022 presidential elections, urging the public to do the same.
She registered at the Philippine embassy in Abu Dhabi, as she posted on Instagram last Friday, September 17.
Voting for the nation
As she is flying to and from the city, she realized she might not be in the Philippines to vote.
The 2015 Miss Universe wrote,
"The last time I was in Abu Dhabi, I realized that I might not be home in the Philippines come elections time. And I don't want to miss this coming election,"
Moreover, Pia explained how she will be having more trips to Abu Dhabi next year, prompting her to register abroad.
"Whether I'll be working or traveling, this is my PROMISE to myself and my COMMITMENT to my country that I will be able to cast my vote on May 9,"
Pia concluded her post by advocating for the public to register for and vote during the 2022 polls.
"YOUR VOTE MATTERS. Let's all do our part. Kung mahal mo ang Pilipinas, gawin natin ang ating karapatan na bumoto para sa ating bayan,"
A huge turn-out
Previously, there have been 5 million new registered voters, according to the Commission on Elections last Thursday, September 16.
See Also
This turn-out doubles from the 1.5 to 2 million registered voters expected by the commission.
Additionally, voter registration for the upcoming 2022 presidential elections will go on until September 30.
Pia is not the only one who encouraged her fellow Filipinos to vote.
Last June, Angel Locsin stressed the importance of choices in shaping a nation's fate.
Moreover, Daniel Padilla has been constantly reminding his followers to register to vote.
Thank you for this reminder, Queen Pia! Let us all register and vote for a better future for our country.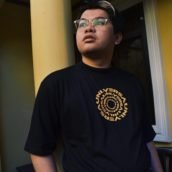 Kobe Adam Joshua Laurena
Kobe Adam Joshua Laurena is a writer who loves to tell stories from the perspectives of different people and everyday life. Apart from the pen, he loves to pick up the lipstick to transform into his frustrated drag persona: Anita Good Lovin'. He aspires to combine his love for writing and drag by creating a novel, short story, or screenplay about local drag queens in the future. He also has an obsession with sitcoms, women's pro-wrestling, and Funko Pops.