Royal Philips (NYSE: PHG, AEX: PHIA), a global leader in health technology has entered an agreement with Shinagawa Healthcare Solutions Corporation – a subsidiary of Shinagawa LASIK and Aesthetics Center Corporation – one of the country's most popular eye care centers specializing in LASIK surgery to provide multimodalities of imaging technologies from Philips at the start of the first quarter of 2023.
Also, through this partnership, Philips will provide advanced precision diagnostics solutions to be installed for Shinagawa's new Diagnostic and Preventive Care center.
The integrated solutions include the Philips Ultrasound System 3300, the Philips MR 5300, and IntelliSpace Portal (ISP) solution. The Philips MR 5300 will be the first helium-free MRI Technology installed in the Philippines.
"Our partnership with Shinagawa reinforces our commitment to improving people's lives and making the world healthier and more sustainable through meaningful innovation," said Natasha Kwan, Regional General Manager, Philips Health Systems for Singapore, Malaysia, Philippines and Growth Markets, Philips APAC.
"The multimodalities of imaging technologies to be installed at Shinagawa Philippines will enable us to deliver first-time-right, intelligent, and quantitative clinical insights. With our integrated solutions, we join Shinagawa in delivering a more confident diagnosis, and more advanced preventive care for patients," she added. 
"Advanced technologies enable us to improve patient and staff experience and meet the increasing demand for medical imaging at a lower cost," said Seneriza Castro, Director, Head of Sales, Philips Philippines Inc. "We are excited to help Shinagawa achieve these through the use of the Philips Ultrasound 3300, as well as the helium-free Philips MR 5300 – which will be used for the first time by any local facility. These will be operated together with Philips' IntelliSpace Portal, which is an intelligent, automated, and connected Advanced Visualization solution designed to support image diagnostic confidence and advanced analysis needs. With these technologies, we will be able to contribute to a faster, smarter, and simpler path to a confident diagnosis and improved outcomes," she added.
Masako Uemori, President of Shinagawa Healthcare Solutions Corporation said, "We aim to be the top Japanese-standard medical facility in the country, by providing the most technologically advanced and innovative eye care and medical procedures. Therefore, we envision to expand our business in advanced and specialized imaging diagnostics. Our partnership with Philips is an opportunity for us to address the ever-evolving needs of patients and promote a preventive approach to healthcare, through the introduction of the Shinagawa Diagnostic and Preventive Care Center in 2023."
Philips Ultrasound System 3300 – delivering exceptional, reliable image quality
Backed by Philips' extensive experience and expertise in ultrasound, the Philips 3300 Ultrasound System is an imaging platform packed with an award-winning design set to enhance patient and staff experience. It is a highly versatile machine that enables clinics and hospitals to perform a variety of adult and pediatric exams – from general, obstetrics and gynecology, to cardiovascular. The machine's ergonomic design enables healthcare professionals to view images with ease, without compromising the patient's comfort.
Philips MR 5300 – country's first helium-free MRI technology
Meanwhile, the helium-free Philips MR 5300  is built around the breakthrough BlueSeal magnet and integrates AI technologies to automate clinical and operational tasks. As the industry's first MR system to enable helium-free operations, it reduces the chance of potentially lengthy and costly disruptions and virtually eliminating dependency on a commodity with an unpredictable supply. The fully-sealed system does not require a vent pipe, significantly reducing the siting challenges presented by conventional magnets and lowering construction costs. With helium-free MRI operations, Philips delivers environment-friendly, sustainable, and more predictive maintenance. The machine creates exceptional quality diagnostic imaging and an automated patient-centric workflow that allow less than 1 minute patient set-up for exams.
In addition, the Philips MRI 5300 utilizes Philips' IntelliSpace Portal, an intelligent, automated, and connected Advanced Visualization solution.
With first-time-right, intelligent, and quantitative clinical insights, it is designed to support image diagnostic confidence and advanced analysis needs. It also reduces reporting time through optimized workflows and results automation.
The Philips solutions to be installed at Shinagawa Diagnostic and Preventive Care Center are focused on providing the latest innovations that will ensure precise diagnosis and optimized workflow, allowing specialists and clinicians to allot less time towards navigating the software and to devote more time to solving diagnostics challenges that improve patients' lives.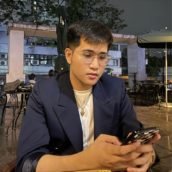 Raphael Garcia
Raphael is a person born between the generations of Millenial and Gen Z. He was produced by Cavite State University (Main Campus) with a bachelor's degree in Political Science. The lad has a fresh take on things, but can still stay true to his roots. He writes anything in Pop Culture as long as it suits his taste (if it doesn't, it's for work). He loves to wander around the cosmos and comes back with a story to publish.