Now that we're back to stricter quarantine measures, we got no choice but to stay home and make the most out of it. Thankfully, Netflix offers great entertainment with its new shows and series in almost all kinds of genres. This time, sci-fi lovers will have a reason to rejoice as it brings Shadow and Bone soon on screen!
Netflix releases the official trailer for the much-awaited series Shadow and Bone!
Netflix gave the famous trilogy Shadow and Bone a go signal and Eric Heisserer will be working on it. The Oscar-nominated screenplay writer made a name for himself with films like Arrival, The Thing, and Netflix's viral horror, Bird Box. Based on a crossover of two Leigh Bardugo novels namely the Shadow and Bone trilogy and Six of Crows duology, it delves into a shared universe that war and dark forces have continued to divide.
Moreover, Shadow and Bone trilogy follows Alina Starkov, a teenage orphan who grows up in the Russia-inspired land of Ravka. Her whole life changes when she unexpectedly discovers she's a Grisha, people who are powerfully gifted and used as weapons. She has an incredible power to summon light that can be the key to saving the world. Meanwhile, the story of Six of Crow's duology focuses on an underground gang of thieves, spies, and sharpshooters planning a heist.
The Main Cast
According to author Leigh Bardugo, Netflix's adaptation will be "radically different from the books." However, she explained that these alterations are done amazingly. Bardugo expressed her admiration for how they executed the adaptation. Starring as the lead character is TV newcomer Jessie Mei Li as Alina Starkov.  Ben Barnes,  Freddy Carter, Amita Suman, Kit Young, and Archie Renaux are also joining the show. Shawn Levy from the Stranger Things and David Peterson from Game of Thrones are both joining the team of creatives so it's surely going to be spectacular.
You can view the full trailer of the upcoming fantasy show by clicking here. In the trailer, Alina discovers her power then and meets General Kirigan (Ben Barnes). The series will premiere globally on April 23, 2021.
Are you guys excited to stream this series?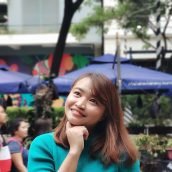 Queenie Lastra
Queenie Lasta got her bachelor's degree in Communications Research from UP Diliman. In her free time, she likes to read thriller novels, psychology books, and mangas. She believes in the importance of grit, hard work, and passion to become a great writer in the future.