Got7's Jae Bum will be joining Jay Park's music label H1GHR Music
Just in January this year, the popular K-Pop boy group Got7 has decided to leave their JYP Entertainment. One-by-one, the members decided to sign with different labels. Now, Jae Bum finally joins Jay Park's H1GHR Music.
Got7 is a boyband that consists of JB, Jinyoung, Mark, Bambam, Jackson, Youngjae, and Yugyeom. They debuted on January 16, 2014, with their album, Got It? Jae Bum and Jinyoung (formerly known as JR) were actually the first two members of the group. They debuted as the JJ Project way back in 2012, with their song Bounce. In 2014, they became Got7 with other five members joining them.
Their popular hits include, Just Right If You Do, Hard Carry, Stop It Stop It, and You Calling My Name. They garnered 56 total awards, according to the Got7 fandom. They became one of the most well-known boy bands, not only in Korea but in the whole world.
Sadly, in January of this year, it shocked fans that they will be departing from their record label. The reasons were speculated. However, it remained very much unclear. The members dropped hints throughout their appearances and other videos. But now, it became official.
It was reported that Jinyoung has already signed with BH Entertainment. Then, Youngjae proceeded with Sublime Artist Agency. Meanwhile, Bambam with Abyss Company and Yugyeom with AOMG. Jackson currently remained under his own label—Team Wang. And, now JB has finally made his own decision.
JYPE has yet to make a statement about this. However, it was reported that Jae Bum will be signing with Jay Park's H1ghr Music according to the media outlet, OSEN's report, and AllKPop's article, both published on March 31st. H1ghr Music is an international hip hop and R&B record label, started by fellow former JYPE artist from the group 2 PM, Jay Park, alongside Cha Cha Malone.
It is sad. If it's for the betterment of the artists involved, we can do nothing about it but to support them.
(I am a JB stan, by the way)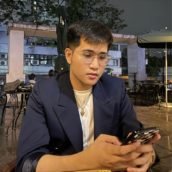 Raphael Garcia
Raphael is a person born between the generations of Millenial and Gen Z. He was produced by Cavite State University (Main Campus) with a bachelor's degree in Political Science. The lad has a fresh take on things, but can still stay true to his roots. He writes anything in Pop Culture as long as it suits his taste (if it doesn't, it's for work). He loves to wander around the cosmos and comes back with a story to publish.