South Korean boyband NCT member Moon Taeil has set a new world record for the fastest time to gain one million Instagram followers. He initially announced that he finally opened a personal Instagram account through the bubble app. Fans rushed to Instagram to follow Taeil once his account, mo.on_air goes live. He achieved seven digits of followers in just one hour and 45 minutes after his first post.
NCT's Taeil beats Rupert Grint's world record for fastest-gaining Instagram follows
Moreover, Taeil currently follows fellow NCT members, Winwin, Jaehyun, Yuta, Doyoung, Taeyong, Mark, and Johnny. He was surprised when he heard that he broke the world record.
"Thank you to all the fans! I was so surprised when I heard the news and I never imagined myself becoming a Guinness World Records title holder, and am truly grateful for all the love and support. I would not be here without my members and our NCTzens. I'll try my best to connect and communicate even more through socials. I love you all!"
Check out his first post.
View this post on Instagram
The 27-year-old singer debut as a member of SM Entertainment's group NCT. He is part of NCT 127 and NCT U sub-unit. NCT's second full-length album "NCT #127 Neo Zone" remained on Billboard 200 for 10 weeks after entering the Top 5. Whereas NCT's first full-length album "RESONANCE" established a new record as a double million-seller.
Beating Ruper Grint's world record
When Harry Potter star Rupert Grint announced the birth of his daughter on Instagram in November 2020, he set the record at four hours and one minute. Before Grint, 94-year-old presenter and naturalist Sir David Attenborough held the record when he joined Instagram in September 2020. The account was founded to raise climate change awareness.
Furthermore, Friends star Jennifer Aniston, set the previous record when she joined Instagram in October 2019 and acquired one million followers in five hours and 16 minutes. In this category, footballer David Beckham, Pope Francis, and the Duke and Duchess of Sussex have all set records.
As of this writing, Taeil now has 1.9 million followers and five posts. Follow him!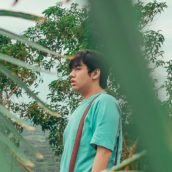 Ivan Royce Pedron
Ivan Royce is a journalism student from Cavite State University. Aside from being a writer, he is also a video content creator, photographer, and graphic designer. He likes to drink…. Coffee, tea, or maybe alcohol. Ask him for recommendations!