Did you know that a person consumes several pounds of lip product, including lip balm, in her lifetime? Lip Pure by Mentholatum products have 100% food-grade ingredients and natural extracts to protect and condition lips AND make them safe for you to wear and reapply several times a day.
Mentholatum Lip Pure comes in two variants, which are in a minimalist-looking bullet format.
100% food-grade ingredients make up Mentholatum Lip Pure Fragrance Free, including natural beeswax that provides moisturizing care for the most sensitive lips.
These balms also contain powerful antioxidants such as Royal Jelly extract and Manuka Honey. What they don't contain are fragrances, colorants, and preservatives.
Meanwhile, Mentholatum Lip Pure Botanical Oils has 100% food-grade ingredients and 6 natural botanical oils.
Also, this lip balm has natural beeswax and six types of natural ingredients such as Shea Butter Oil, Almond Oil, Aloe Extract and Jojoba Plant Oil for deep hydration and long-lasting moisture.
You can wear these lip balms alone or under any lip product.
Apply it before you put on your lipstick or after you've applied all your skincare products. Your lips deserve the same TLC as your skin.
In conclusion, if you're looking for affordable and moisturizing all-natural lip balms, check out Mentholatum Lip Pure.
Say goodbye to dry chapped lips with Mentholatum LipCare products that provide superior hydration.
They are available at Watsons, Shopee, Lazada, and Zalora.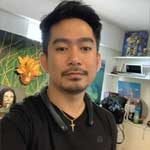 Josh Austria
Aside from being a businessman, Josh Austria has been working in PR and media industry for more more than a decade. From his years of experience as the Marketing and Advertising Head of Village Pipol Magazine, he has built strong relationships with creative people, brands, and organizations.