Joyce Pring and Juancho Triviño welcome firstborn, Alonso Eliam
Glad tidings to couple Joyce Pring and Juancho Triviño as they welcome their newborn to the world last July 2, 2021. They first announced their engagement on November 7, 2019. On February 9, 2020, they got married in Pasay, a month before the quarantine lockdown. 
Joyce Pring and Juancho Triviño welcome firstborn, Alonso Eliam.
The couple feels grateful to God for giving them this gift of life, which they consider their most incredible blessing! Furthermore, Joyce addresses Alfonso as the caring mother that she is. 
"My son,

Here you finally are, cradled in my arms, taking Mama and Dada's breath away with every coo, every movement, every little magical thing about you. There has never been a more joyful time in our lives – and we're just so blessed our amazing God has chosen us to be your parents.

We've got a long ways to go my love, we've so many things to show you, teach you, celebrate, and learn with you… but for now, basking in these love-drenched moments is all we need to do. I love you, my son. Thank you for making Mama and Dada the happiest and proudest parents. ❤️

👶🏽 Alonso Eliam Pring Triviño • Born early morning on July 2, 2021 via normal delivery • 7.15lbs & 20 inches 🤱🏽

Thank you friends for praying with us. 🥰 To God be the glory! 💞"
View this post on Instagram
Joyce hosted an event in 2014 where they first met. This, of course, started the couple's three-year love story. 
Their feelings for each other started to blossom in 2018. They co-hosted the show Unang Hirit where Triviño worked as a host since 2016. From then on, the couple has enjoyed a bountiful relationship that inspired the masses. Now, their love has come to fruition as they witness the greatest miracle of life: giving birth to a newborn baby. 
Juancho shares a sweet photo of Joyce holding their baby on Instagram, together with a tearful caption. 
"July 2 2021, we welcomed our first born son, Alonso Eliam Pring Trivino to this world. Guys, na witness ko lahat at ang masasabi ko lang, this is a feeling that never had before. From seeing Joyce my love deliver (literally froze me to death), hearing our baby cry for the first time (took my breath away) and held him in my arms for the first time (couldn't stop looking at him). I will always thank God for everything and now especially the gift of Life. ❤️

Thank you for your prayers and well wishes through out the pregnancy! May we continue to fulfill our God given purpose in our lives.

To the next chapters ahead! 👨‍👩‍👦"
View this post on Instagram
We are happy for the couple and Joyce's safe delivery! May they enjoy the experience of first parenthood! 
Photos directly taken from the couple's Instagram accounts.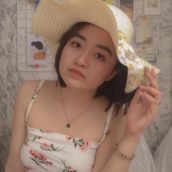 Llana Cabajar
An aspiring adventurist who aims to travel the world someday. Weird and poetic, a great friend for problematic rants and deep talks about life in general. Hit me up on my socials!