I tried changing my lifestyle with a low-carb diet and healthy sleep schedule for two weeks — it feels amazing
We always talk about changing our lifestyle in order to better ourselves. I always struggled to do this due to certain circumstances. Good thing is, this time, I was able to push myself to do it. I got subscribed to a low-carb diet and it was actually great.
Choosing the right meal program
I scanned through different meal plans to try and I actually came across one on Instagram called, Smart Meals. It is promoted by different influencers and fitness coaches so it's definitely trusted.
One of my inspirations when it comes to being healthy and basically everything is, none other than, beauty queen slash content creator, Ayn Bernos. I saw her on the feed of the meal plan provider and it sealed the deal for me.
After seeing how she trusted her fitness journey to this, I went in. It was then time to choose between Keto, Low Carb, Low Calorie, and Low Salt, I went with the second one. And it was to eliminate any unwanted fats in my body.
I also looked up the benefits of a low-carb diet. It's amazing how according to the website, Healthshots, it helps make the heart healthy, lowers sugar through the veins, prevents bloating, provides more energy, protects your brain, and keeps your metabolism in control.
It looks like the best choice among the four considering all the things I have listed.
Fixing my body clock
One thing I also tried to fix is, of course, my sleeping habits. I think this is the hardest to accomplish since I really enjoy nighttime. It feels so peaceful and comforting due to the low temperature and the privacy brought by it.
But of course, there are a lot of health risks involved in staying up late. It causes fatigue, memory loss, lack of focus, and a lot more. It is very obvious that I needed to improve this. Unfortunately, it is not that easy. I should change it gradually since body clocks are complicated.
A sudden change in it is almost impossible. So what I did is that I made my slumber time earlier each night until I reach the perfect one. What's amazing about this is how Smart Meals also kinda helped because it forced me to wake up early.
Every day, they bring my three meals early in the morning. And mind you, it is as early as 5:30 AM. Told you I had no choice.
The experience
It's been almost two weeks already and I can already feel the difference.
I love the feeling of eating healthy and having a balanced diet with low carbs. Usually, when we think about these diets, we already cringe thinking how awful the taste would be. But the meals I have tried so far are amazing. They are usually tasty alternatives to our eternal love, rice, and of course, bread.
I will share one of the sets of meals I enjoyed the most. For breakfast, I had Naked Chicken Sausage; lunch, Beef Barbecue with Roasted Vegetables; for dinner, Pork and Vegetable Egg Wrap; and finally, No-Bake Energy Ball for a snack.
They actually also provide either tea or coffee every day along with stevia.
Waking up early also helped a lot. I got to be a lot more productive all around the house, for work, and even my hobbies. Imagine, I was able to create an update to my novel after literal years of not being able to do so.
I actually also felt very wonderful reducing the anxiety and stress brought by staying up late. I've always wanted to fix my body clock and now, I think I did. All I have to do is maintain it though. And hopefully, I do.
Final thoughts
I still have a lot to improve and I'm barely at the beginning of changing my lifestyle. All I know at the moment is that I made the right decision to start. I'm pretty sure everything I'm doing today and the days ahead is worth it.
If you want to try Smart Meals yourself, you can visit their website: https://www.smartmeals.ph/index.php/home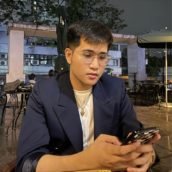 Raphael Garcia
Raphael is a person born between the generations of Millenial and Gen Z. He was produced by Cavite State University (Main Campus) with a bachelor's degree in Political Science. The lad has a fresh take on things, but can still stay true to his roots. He writes anything in Pop Culture as long as it suits his taste (if it doesn't, it's for work). He loves to wander around the cosmos and comes back with a story to publish.