As Filipinos, we really love our carbs such as rice, pandesal, and of course, pasta! Be it a grand occasion or a simple meal, nothing beats a heaping serving of pansit or sweet-style spaghetti!
Well, did you know that October 25 is officially World Pasta Day? People just started this fun holiday in 1995, even though the pasta was discovered at least in 5,000 B.C. During the World Pasta Congress, 40 pasta producers gathered to celebrate the event. Since then, they have been doing it every October this day to pay tribute to pasta. Because why not? It's one of the most delicious and versatile food!
To join this international food celebration, our team has curated a list of pasta that the majority of Filipinos love to eat. We're not strictly speaking of statistics here but from our personal experiences and observations.
Being a foodie myself, there are times that I felt adventurous in the kitchen. I had cooked some interesting pasta dishes in the past, given that the ingredients are available in our local market. Here are some of the pasta dishes that we think Filipinos are most familiar with:
Sweet-style spaghetti
Filipinos have a love for anything that's sweet. It isn't even limited to desserts! Other cultures may not understand this love affair but there is more to it than just our devotion to sugary food. This is the main reason why Pinoys, in general, prefer their spaghetti sweet and savory.
Note that this is really far off from the usual Italian style that's usually a bit sour and has a lot of herbs and spices. Nonetheless, the important thing is that both are equally satisfying and make our stomachs happy.
Carbonara
Carbonara is an Italian pasta dish from Rome made with eggs, hard cheese, cured pork, and black pepper. The cheese is usually Pecorino Romano, Parmigiano-Reggiano, or a combination of the two.
People usually use spaghetti for this dish, but you can also use fettuccine, rigatoni, or linguine. Italians normally have guanciale or pancetta for the meat component. However, we all know that here in the Philippines, bacon, tuna, or even seafood can be a substitute.
The Italian version only has raw eggs, no all-purpose cream at all. But for me, I love putting at least two cans of all-purpose cream on the sauce. I like my carbonara creamy and indulgent. How about yours?
Pesto
I have seen pesto on pasta and on chicken sandwiches for as long as I can remember. Some people are not fond of the green color, but it still looks appealing and healthy.
Do you know what comes in the cheesy green sauce? Pesto is a bright green sauce that originated in Genoa, Italy. The word "pesto" is the past tense of the Genoese verb "pestare," which means "to crush." People back then make the pesto sauce by crushing the ingredients with a mortar and pestle. Typically, the ingredients are pine nuts, basil, garlic, olive oil, and Parmesan cheese.
Lasagna/Lasagne
Everyone loves a good lasagna, right? It's a great way to feed a crowd and a perfect dish to bring to a potluck. It's easy to store inside your refrigerator for days. Aside from that, reheating it in a microwave oven will not affect the taste.
Lasagna is a type of pasta made of very wide, flat sheets. To make it, you must stack layers of lasagne alternating with fillings such as ragù (ground meats and tomato sauce), vegetables, cheeses (which may include ricotta, mozzarella, and parmesan). This dish also incorporates several Italian spices like garlic, oregano, and basil. The last part is topping it off with grated cheese then baking it in the oven.
Pasta aglio olio
Want something classy yet simple for a romantic date night? You can never go wrong with a plate of Aglio olio and some white wine.
Aglio e Olio literally means olive oil and garlic in Italian. It is a traditional pasta recipe from Naples. This dish is made by sautéing sliced garlic in olive oil, sometimes with the addition of red pepper flakes, or anchovies. Add pasta such as spaghetti, linguini, or fettuccine in and toss it well.
Since I'm fond of cheese, I usually make this dish with two kinds of cheeses: parmesan and cheddar. If I'm feeling luxurious, I also add shrimps on mine. I heard others use tuna or gourmet tuyo so that's pretty interesting.
These are the pasta dishes we came up with. Feel free to add or suggest pasta dishes that are a must-try for you!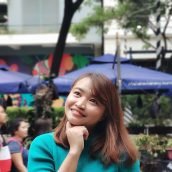 Queenie Lastra
Queenie Lasta got her bachelor's degree in Communications Research from UP Diliman. In her free time, she likes to read thriller novels, psychology books, and mangas. She believes in the importance of grit, hard work, and passion to become a great writer in the future.