High-Stakes Celebrity Crypto: Drake Places One of the Biggest Bets in Bitcoin History
The NFL Super Bowl is known for some of the biggest bets in sports gambling history. It's not uncommon to see six and seven-figure bets placed on the Super Bowl, and the recent 2023 Super Bowl between the Kansas City Chief and Philadelphia Eagles was no different.
Well-known and popular Canadian rapper Drake has previously drawn attention with his wild sports bets and is one of the most famous sports bettors in the world. He has wagered six-figure sums on sports for years, and the 2023 Super Bowl was no different. What's even more interesting is Drake is choosing to use bitcoin, a popular cryptocurrency, to place his bets.
Unsurprisingly, many celebrities and sports betters are opting to use cryptocurrency to place bets, with the rise of online casinos accepting crypto payments. In fact, crypto betting is the quickest, safest, and most secure method of enjoying online casino fun, as you can witness here: https://www.bodog.eu/crypto-casino. Plus, many gamblers are allowed to place larger bets and make larger withdrawals when they bet with crypto, making it a win-win situation for both the provider and the consumer.
Given that, let's look at Drake's 2023 Super Bowl bet, some of his history with sports gambling, and why using cryptocurrency like bitcoin is gaining popularity.
Drake's 2023 Super Bowl Bet
Drake made headlines for wagering nearly $1 million in bitcoin on the game between the Kansas City Chief and Philadelphia Eagles. Drake took to Instagram to share his bets with the caption, "My psychotic bets for Sunday are in @stake. Pls do not analyze the logic behind these bets there is none.":
$700,000 on Chiefs winning (+110)
$60,000 on tight end as MVP position (+900)
$50,0000 on Patrick Mahomes 1st TD (+1400)
$50,000 on JuJu Smith-Schuster 1st TD (+1900)
$50,000 on Kansas City to win both halves (+400)
$30,000 on Kansas City wins every quarter (+2000)
$25,000 on Travis Kelce MVP (+900)
Drake put down $700k on the Chiefs to win the title before taking part in some 'smaller' bets.
The Canadian rapper wagered $50k each on Patrick Mahomes and Juju Smith-Schuster scoring the first touchdown. He also bet the same amount on the Chiefs winning both halves.
The rapper lost six of his seven bets but won the most important bet after betting on the Kansas City Chiefs to win the Super Bowl. Patrick Mahomes led the Chiefs to a 38-35 victory over the Eagles, helping Drake win his most lucrative bet. As a result, he profited $512k in bitcoin but lost $265k on his unsuccessful bets, netting $300K. His payoff is worth about 23.7 bitcoins.
Drake's Bitcoin Betting Patterns
As mentioned, Drake is no stranger to sports gambling, betting six and seven-figure wages at a time.
According to a post from Stake, an online gambling website, the rapper had bet $1.1 million on the Chiefs' previous game against the Cincinnati Bengals and received a $2.1 million payout following their win.
In 2022, Drake made headlines for receiving $300k in bitcoin winnings on a series of bets. He also wagered $1.25 million worth of bitcoin on the Rams to win the Super Bowl, which they did.
Additionally, Drake has funneled millions of dollars into wagering on the UFC. However, unfortunately, his bets have yet to be largely successful.
The "God's Plan" rapper missed a $1.03 million payout after betting $275k that Jorge Masvidal would defeat Colby Covington. He lost another $1 million payout just two months later when he wagered $427k on Justin Gaethje to beat Charles Oliveira.
Finally, after a successful $136k wager on Israel Adesanya, Drake pocketed $897,000. And, just ten days later, Drake won a massive $3.7 million payout from a $2.2 million stake on UFC duo Paddy Pumblett and Molley McCann.
Why Celebrities are Choosing to Gamble with Crypto
As the big new wave of currency, crypto is increasing in popularity among the biggest celebrities all over the world. Some stars are integrating cryptocurrencies into the online gambling world due to their numerous benefits.
For example, gambling with crypto offers fast transactions, with transfers and withdrawals happening within minutes. Sports betters love that you have more control over your payments with cryptocurrencies.
Another big reason individuals opt to bet with cryptocurrency is over privacy concerns. Crypto gambling platforms use blockchain technology, which allows for anonymous betting. Gamblers often require their identities to remain private, making cryptocurrency the perfect solution.
Finally, cryptos like bitcoin and ETH offer low transaction fees, so betters don't need to worry about platforms taking a large chunk of their winnings.
The gambling world is offering more and more betting opportunities with crypto at several events. You can use crypto to bet on casinos and live dealer games, play poker, place sports bets, and play online games. With cryptocurrency offering gamblers numerous benefits, it's no surprise that crypto gambling has taken off in the last few years. And, it's safe to say crypto gambling isn't going anywhere anytime soon.
One of the Biggest Cryptocurrency Wagers in History
With a net worth of $260 million, we doubt Drake will slow down on sports gambling any time soon. With the numerous benefits of gambling with crypto, we're not surprised Drake chooses to bet to place sports bets with cryptocurrency.
We can't wait to follow Drake's outrageous betting habits to see what sort of high-risk bets he places in the future. Fortunately, we know he will keep us up to date on Instagram and social media. We'll just have to follow along!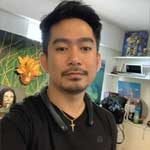 Josh Austria
Aside from being a businessman, Josh Austria has been working in PR and media industry for more more than a decade. From his years of experience as the Marketing and Advertising Head of Village Pipol Magazine, he has built strong relationships with creative people, brands, and organizations.