Filipinos can now enroll in a Game Programming course of TESDA for FREE
This year, some universities started to include eSports gaming in their curriculum. A few months have passed and we're having another progress in the field of technology, gaming in particular. Any aspiring game developers here or do you know some who wants to be one? Well, there's great news for you since TESDA now offers FREE game development courses.
TESDA now has Game Programming NCIII
The Game Programming NCIII course mainly teaches the designing and application of object-oriented programming language for in-game applications. The course's curriculum features three categories namely, basic, common, and core. Moreover, it has a duration of 800 hours for the core units and an additional of 300 hours for the supervised-industry training.
Based on the tools given in the curriculum, one of the game programming tools that you'll be learning to use are Unity 3D, Game engines like Unreal and Cry Engine. IDE like Visual Studio, and Eclipse. The source also classic mentioned Adobe Flash, which is very useful for learning game programming from scratch using its easy to use Actionscript.
Furthermore, those who will finish the program may apply as a Game Programmer, Technical Game Designer, Game Tester, Tools Programmer, and Game Play Scripter on various game development studios. To enroll in this game development course, you must achieve these qualifications:
At least in high school or holds a high school diploma.
Must have finished a TESDA NC-II course.
 With Skill Functions which will be validated by an entrance exam to be administered by the training institution using a tool devised by the Technical Experts Panel (TEP) and participants of the National Validation of this Training Regulation.
Knowledge of at least one (1) programming language is a preference but not required
Has the capacity to communicate in both oral and written forms.6.
Physically able to manipulate a mouse, track-ball, electronic pen, etc.
 Must know video/computer games on any platform.
For more information regarding this course, you may visit the TESDA website.
Do you think many Filipino students will enroll in this course?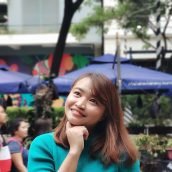 Queenie Lastra
Queenie Lasta got her bachelor's degree in Communications Research from UP Diliman. In her free time, she likes to read thriller novels, psychology books, and mangas. She believes in the importance of grit, hard work, and passion to become a great writer in the future.