Drink This So You Can Defy Aging!
LifeVantage Now Offers TrueScience® Liquid Collagen in the Philippines
Let's face it! Some of us are having a hard time accepting aging. In a country where physical beauty equals success in life, defying age has been one of the major concerns of many Filipinos from then until now. Thankfully, in this modern time, science has provided us with various options to defy aging and face the future with a younger and brighter perspective.
Collagen Drinks have been proven an effective tool in the modern days of maintaining or achieving a younger-looking self in different countries now. More than just a supplement, Collagen Drinks has been boosting confidence in many people around the globe as they achieve the beauty and strength they desire for themselves.
LifeVantage, is an activation company. They are one of the world's advocates for natural beauty and strength. Moreover, they continue to innovate its product to maximize the potential that it provides to its clients. Since its establishment in Salt Lake City, Utah in 2003, LifeVantage has proven its good intention of helping more people feel good about themselves regardless of gender, race, and ethnicity. Aging is one of the many causes of deteriorating self-confidence. Thus, LifeVantage aims to help more people defy aging through its natural products that are available now in the market.
Cheers to a Younger Future!
This year, LifeVantage has successfully concocted an age-dying supplement that will set boundaries and improve the lives of many. After 20 years in the industry, LifeVantage is set to delight its customers with TrueScience® Liquid Collagen. Say hello to true confidence through a unique blend of sustainably sourced, proprietary ingredients from the mixture of Appleberry flavor, 5 grams of Fish Collagen Plus, Vitamin C, red quinoa, berry, and citrus extracts. Moreover, LifeVanjtage's TrueScience® Liquid Collagen is made to help you increase the collagen in your body. It is the primary building block of our body's skin, muscles, bones, tendons, ligaments, and other connective tissues.
LifeVantage's TrueScience® Liquid Collagen is a great tool for gaining back our youthful glow and strength. It is 100% safe since it is non-GMO and gluten-free. It's highlighted by the wondrous effect of hydrolyzed collagen peptides, which come from the skins of 10 types of high-quality. Non-GMO whitefish are sourced from sustainable fisheries in different parts of the world, including Costa Rica, Taiwan, and Iceland.
Produced in a modern and sustainable facility, A 2023 Stevie Award, LifeVantage's TrueScience® Liquid Collagen is also tested according to specifications. These include chemical analysis, impurities, and microbiology. Each production cycle is inspected multiple times during production. The finished product is tested to confirm safety, quality, and potency. Thus, these ensure consistency on each bottle of LifeVanjtage's TrueScience® Liquid Collagen.
To know more about LifeVantage's TrueScience® Liquid Collagen, you may visit their official website, www.lifevantage.com/ph-en. You can also follow them on Facebook and Instagram for more details and updates on the latest products.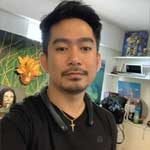 Josh Austria
Aside from being a businessman, Josh Austria has been working in PR and media industry for more more than a decade. From his years of experience as the Marketing and Advertising Head of Village Pipol Magazine, he has built strong relationships with creative people, brands, and organizations.