A lot of people, including us Filipinos, are looking forward to traveling again and exploring other countries. Well, it's not possible since more and more places are opening up their economy. And one way to revive the livelihood is through travel and tourism.
Lessening the hassle of passport renewal
Aside from the travel budget, you'll need a valid passport. After some years, the passport loses its validity, requiring you to renew it. If this is the case for you this year, then you're up for a piece of good news! DFA no longer asks for birth certificate submission for passport renewal.
Last January 2019, DFA authorized the Department Order No.03-2019. It states that applicants no longer need to bring birth certificates for regular renewals,. However, these instances are exceptions to the rule:
First-time passport applications
Renewal applications for lost or mutilated passports
Applicants in the DFA watchlist
Renewal applications of old brown and green passports bearing no complete middle name
Renewals requiring changes in personal information
So what do you need to bring during the renewal process? Adult individuals who are renewing their passports only need the following requirements:
Confirmed online appointment
Accomplished application form
Personal appearance
Current ePassport with a photocopy of the data page
On the other hand, minors (below 18 years old), would need the following requirements:
Confirmed online appointment (if applicable)
Accomplished application form
Personal appearance of minor applicant and either parent or authorized adult companion
Current ePassport with a photocopy of the data page
Marriage Certificate (if only one parent is accompanying the child)
Original and photocopy of proof of filiation or guardianship
Passport or valid government-issued ID of either parent with one photocopy
School ID (if applicable)
How about for first-timers?
If you are a first-time applicant, the DFA has also listed down valid identification cards that you can use. This includes their latest addition in August 2019: Postal IDs. This must be valid during the time of the passport application. Valid Postal IDs are those that were issued starting November 2016.
Here's the full list of IDs that the DFA honors for passport applications:
SSS ID
GSIS ID
UMID
Postal ID
Driver's License
Student Permit (Card Format)
PRC ID
OWWA or iDOLE card
Voter's certificate (with a voting record, dry seal, and signed by an election officer)
Senior Citizen ID
PNP Firearms License
School iD (enrolled or fresh graduate)
Airman license (issued August 2016 onwards)
Voter's ID
Valid ePassport (for renewals)
Residence Card (for applicants overseas)
Lastly, note that the NBI Clearance is only a supporting document for certain cases.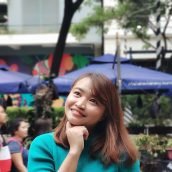 Queenie Lastra
Queenie Lasta got her bachelor's degree in Communications Research from UP Diliman. In her free time, she likes to read thriller novels, psychology books, and mangas. She believes in the importance of grit, hard work, and passion to become a great writer in the future.