CHERRY Philippines and Anne Curtis: Enhancing Lifestyle through smart living
CHERRY Philippines is steadfast to its commitment in creating one ecosystem that will enhance the lifestyle of every Filipinos. Adapting to the fast-changing market, CHERRY has taken a full transition. They offer comprehensive selection of Internet of Things (IoT) products, home and living, entertainment, kitchen, accessories and more. CHERRY delivers globally intelligent technologies to help Filipinos become more efficient and increase their level of productivity, security, comfort and convenience. These are through enabling a substantial level of automation and control. From managing door locks, switches, and even security systems, all these products can now be easily controlled with the touch of a screen, the swipe of a finger, or a voice command through the CHERRY IoT Solutions App.
"The rapid growth of Internet of Things system has increased the demand of having a smart space or a smart home. The CHERRY IoT products are designed to give comfort, convenience, efficiency and security. These are Wi-Fi enabled and easily works by the downloading the CHERRY IoT Solutions App. This is part of the brand's blueprint to move forward towards a vision of bringing a CHERRY device for everyone. As we embark on this new chapter, we are happy that Anne is still part of CHERRY," says Michelle Ngu-Cinco, Chief Operating Officer/ Chief Marketing Officer, CHERRY Philippines.
Creating Smart Homes for Convenience and Efficiency
All these years, Anne has been wearing different hats and mastered her craft. She's one of the most influential artists of her generation. She is a notable actress, fitness enthusiast, concert queen, and now a wife and a doting mother. She has stepped into a significant milestone that comes with its own set of unique challenges. With a successful, fast-paced career and a family to adore, Anne needs an efficient way to do more, in less time.
"I am proud and happy that CHERRY has expanded to providing IoT products that can help transform a regular household into a smart home. With so many things going on and a hectic schedule, these IoT devices will really help us in our day-to-day routine." Anne Curtis, Brand Ambassador, CHERRY Philippines.
Smart Security Cameras and Sensors for Added Security and Peace of Mind
Having security cameras and sensors offer increased home security. It gives you additional peace of mind knowing that you can monitor your home, regardless of where you are. On top of security cameras, CHERRY also has smart locks, smart switches and motion sensors. They can prompt notifications allowing you to take immediate action for any potential security breaches.
"CHERRY has an array of security cameras from outdoor to indoor. In fact, one of my favorites is the Smart Baby Camera. I can get to see my daughter and keep in touch through the two-way audio system, whenever I'm out." Anne shares.
For Cleaner Air You Breathe at Home
Nowadays, it is very important to put our health first and get extra protection even within our own space. CHERRY has different selection of air purifiers that can help reduce the harmful effects of airborne pollutants. Depending on the size of your place – there's definitely one that will fit your needs, including the smart ones. Having a smart air purifier means you can simply control its fan speed, set the run time, while keeping an eye on the room's air quality.
It reduces harmful airborne pollutants through layers of filter. "I have the CHERRY Smart Air Purifier 600, Max and Ultra place in the different rooms in the house. I want to ensure that all of us at home breathe a cleaner air and gets more protection. Of course, to maximize the benefit of these air purifiers, we also need to be mindful in changing its filters from time to time," Anne continues.
Premium and Reliable One-Stop-Shop for Everyone
On top of expanding to IoT devices, CHERRY is your one-stop-shop for your home and living, entertainment, kitchen must-haves and more. These products also serve a variety of purposes, from everyday essentials to specialized tools and appliances.
Television has been a regular fixture in most Filipino households and CHERRY recently unveils its first TV product line up, the CHERRY Aqua Smart TV. Nowadays, TVs has also evolved from a passive source of entertainment to a highly interactive one. Moreover, you can choose from a sweet spot selection of a 55-inch model with 4K UHD resolution and Google TV operating system. The CHERRY Aqua Smart TV comes in 43-inch model and 32-inch model for a home as well.
In addition to the list, cleaning has never been this easy. With CHERRY Smart Movasweep Robotic Vacuum that has an Intelligent Mapping Technology, it can also recall the layout of your room and even your entire home. The moment it detects that a spot has more dirt, it automatically beeps up its suction. It's a smart robotic vacuum that you can control remotely through the CHERRY IoT Solutions app. "The CHERRY Smart Movasweep Robotic Vacuum simply does the magic. More than its premium design, it is also your versatile cleaning companion and a really cool must-have," Anne fondly shares.
Meanwhile, for carpets and pillows; CHERRY has Dust Mite UV Vacuum which deeply cleans carpets, throw pillows, etc. It has strong suction and 100% Mite Removal, keeping your home deep-clean within their fibers.
Aside from cleanliness, we also need to consider proper ventilation at home. With that, CHERRY has an Air Circulation Fan that assist to lessen the amount of moisture in the air, making it easier to breathe. It is a low-noise fan suitable for places like bedrooms, workplaces, and libraries where noise levels are an issue. Moreover, it has a timer schedule feature to carry out a function at a specific time. And, you can manage three levels of wind speed using its remote control or easy touch screen. Its sophisticated and modern design fits any décor.
CHERRY also releases the 2-in-1 Bladeless Fan and Air Purifier that can clean air up to 30 square meters area coverage giving your loved ones a clean air circulation. It also has moisture resistant isolation to balance conditions of humidity. Thus, it secure the source of clean air with its H13 HEPA Filter that improves air quality, reducing the risk of respiratory conditions. It has a smart Wi-Fi app control capability that can be used with the Cherry IoT Solutions app. From the amount of airflow as well as different speed, everything can be controlled from the tip of your finger.
In addition to this, CHERRY has Dehumidifier Pro that can detect the humidity level in the room and decide on its own to turn off once it reaches the right level. "I love collecting bags and shoes. The CHERRY Dehumidifier Pro protects them from getting molds, odor, etc., because it lessens the moisture and humidity," Anne added.
CHERRY has broad selection of kitchen finds. From air fryers, rice cooker and the food cleaner with Hydroxyl purification technology that can disinfect fruits, vegetables, and even meat. "We love eating fruits like strawberries and cherries. CHERRY Food Cleaner is one of my favorites. It thoroughly removes contaminants and excess dirt which makes your food cleaner and safer to eat," she quips.
Smart Living with CHERRY
We are already living in the future. The Internet of Things (IoT) is proof of this. CHERRY is your enabler as it provides IoT products that are essential to everyone living in our digital society. CHERRY is also redefining the Internet of Things' (IoT) overwhelming set of notions for everyone to recognize the benefits of a smart home and how it supports seamless control over your home. "Moving forward, CHERRY will continue to invest in research and development to also bring more innovative products that will make life more convenient," says Agnes Conopio, PR-CSR Senior Manager, CHERRY Philippines.
Anne Curtis' involvement as CHERRY's brand ambassador brings a level of authenticity to amplify the brand's messaging. Further, it communicates that consumers may look forward to experiencing Smart Living with CHERRY.
To stay up-to-date with CHERRY Philippines' announcements, make sure to check out:
Facebook Page: Facebook: https://www.facebook.com/cherryphilippines.official
Website: https://www.cherry.com.ph/
Shop: https://cherryshop.com.ph/
Official TikTok: https://www.tiktok.com/@cherryphofficial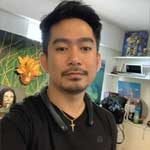 Josh Austria
Aside from being a businessman, Josh Austria has been working in PR and media industry for more more than a decade. From his years of experience as the Marketing and Advertising Head of Village Pipol Magazine, he has built strong relationships with creative people, brands, and organizations.