AKARI remains steadfast in its commitment to providing innovative, value-driven, and high-quality air coolers and rechargeable fan products to millions of households in the Philippines.
A great option to beat the summer heat, AKARI AIR COOLER is the leading partner of choice. It will cool your living space without having to break the bank. If you're looking for a mobile, eco-friendly alternative to air conditioners, then look no further. This top-notch brand ensures optimum cooling performance with its ergonomic design and technology. 
Unlike the bulky and wide-built coolers on the market, AKARI AIR COOLER has a modern and compact structure. It sports air purifying features that get rid of allergy-inducing agents and impurities inside your home.
Its honeycomb filters have a great capacity to retain more water and cool the air more quickly. Best of all, it lasts longer and requires less maintenance.
AKARI AIR COOLER also makes use of ionizers to help make the air quality better. Aiding in trapping contaminants in an indoor environment, ionizers eliminate pollutant particles that contribute to health complications. These include asthma, chemical sensitivities, and breathing problems. In addition, it helps promote relaxation and improve sleep. 
Aside from providing high-performance, portable air coolers, AKARI gives consumers an opportunity to make informed purchases. Of course, this is based on convenience, efficiency, and overall appeal. It has a comprehensive range of air coolers that brings enough wind strength to sustain long, uninterrupted cooling.
One of its models, ARFC-12C is a rechargeable air cooler that can be very useful during power interruption. If cooling performance, portability, and power efficiency are three things that you look forward to in an air cooler, this is the best pick for you.
Whether you're looking for a thoughtfully designed air cooler with the best features in terms of form and functionality, or a pocket-friendly option that's enough to cool you down in a variety of situations, AKARI has it all covered for you. Stay cool anytime, anywhere with AKARI.

Expect more products to be launched soon as AKARI aims to bring cost-effective products goods with the right style and functionality in every Filipino Home. Visit AKARI's official website to purchase its latest selection of home, space, and office items.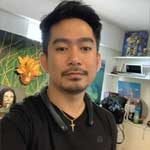 Josh Austria
Aside from being a businessman, Josh Austria has been working in PR and media industry for more more than a decade. From his years of experience as the Marketing and Advertising Head of Village Pipol Magazine, he has built strong relationships with creative people, brands, and organizations.