You can now set your own password for your Netflix profile
bgr.com
Are you annoyed with your roommates or siblings who keep forgetting to use their own Netflix profile? Do you have kids who search and watch adult shows whenever you're not looking?
Netflix allows you to have more control your account and profile
All accounts are protected by a password, but within each Netflix account are different profiles for each user. For example, a family might share one Netflix account but have five profiles. Netflix has good news for all you as it now lets you set a PIN for each profile!
This latest feature is part of improving parental controls. If you already use parental controls that apply to your entire Netflix account, you can get the latest version and customize controls for individual profiles.
Moreover, you'll be able to filter titles based on local maturity rating. This is handy if you want your child or younger sibling to have access beyond the kids' section but within PG-13.
Aside from that, you can disable the auto-play feature on kids' profiles to limit their watching time. Do you think that your kid is being hooked on specific shows like Octonauts or Peppa Pig? You can block these shows by title temporarily. 
To access these new controls, simply visit Netflix.com and make sure that you're logged into a non-kid profile. After that, tap the drop-down arrow in the upper-right then click "Account. Search for the "Profile & Parental Controls" section. You can find everything you need to modify the settings. Now, you have control over your own profile for your next Netflix marathon.
However, you can only set this PIN through a browser, not in the Netflix app for iPhone or iPad. But once you enable the PIN, you'll be prompted for it across all platforms, including the app for your Apple devices.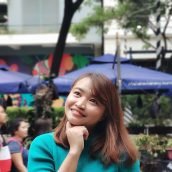 Queenie Lastra
Queenie Lasta got her bachelor's degree in Communications Research from UP Diliman. In her free time, she likes to read thriller novels, psychology books, and mangas. She believes in the importance of grit, hard work, and passion to become a great writer in the future.