Why Do People Wear Big Hats At The Kentucky Derby?
Author: Lindsay Griffin
There are many reasons a person might want to watch or attend the Kentucky Derby.
Those interested in United States history might want to join in the country's longest continually-held sporting event. The Derby has survived two world wars, two pandemics, and too many cultural revolutions to count. Stepping into the Churchill Downs grandstand on the first Saturday in May can, at points, feel like stepping back in time.
Those interested in making a quick buck might hope that lightning strikes again. Well, it did for a few lucky punters in 2022. Rich Strike won the Run for the Roses at odds of 80-1, rewarding his small amount of backers handsomely. 
And of course, for horse enthusiasts, what could be better? The Kentucky Derby is the first of the events in the order of the Triple Crown races. At its core a celebration of the Thoroughbred.
The equine entrants are meticulously cared for. Also, they carefully prepared for this (in the words of singer Dan Fogelberg) "chance of a lifetime in a lifetime of chance."
However, there is another notable feature of the Kentucky Derby that we have yet to touch upon. It is the unique fashion choices perched upon spectators' heads: the notable tradition of Kentucky Derby hats.
Historical Fashion
Meriwether Lewis Clark Jr, the grandson of the famous explorer, was the man who developed Churchill Downs. Churchill is the host track of the Kentucky Derby. He created three stakes races to highlight their racing meet. These are: the Clark Handicap for older horses, and the Kentucky Oaks and the Kentucky Derby. They were based on the similarly-named English Classic races. 
Racing had an unfortunate reputation of attracting moral degenerates. And, Clark wished to distance his track from that mess as much as possible. He did so by making use of certain European influences. He installed the French "parimutuel system" for betting. It eliminates private bookmaking, and he encouraged his patrons to attend the races in "full morning dress". It was common for those attending races in England. These fashion rules, for men as well as women, included brimmed hats. 
The Advent Of Television
Hat-wearing at the Kentucky Derby, particularly for women, continued to be popular even as the years went on and other customs were relaxed. The hats that were popular at the beginning of the twentieth century were more sedate than the eye-grabbing choices seen today. They were comparable, instead, to hats donned in church; they were meant to be attractive, but not outlandish.
That began to change when Kentucky Derbies became televised, and in particular when they were broadcast in color. Suddenly, women- who were, at the time, fighting for their own equality- wanted to be seen, noticed, and commented upon, even if for just a brief moment. Their hats, instead of merely complimenting their dresses, became the focus of their outfits, and bigger and more eye-popping, the better.
Modern Trends
There are many fashion options available for Kentucky Derby hats in the twenty-first century.
Those who wish to adopt a historical look may opt for a wide-brimmed hat (for women) or a rounded bowler hat (for men). The latter hat is nicknamed a "derby" in part because of its popularity with British racegoers in the nineteenth century, and Lord Derby in particular.
Women who want a more contemporary piece may look at a fascinator, which is a small headpiece pinned directly to the wearer's hair. Fascinators are often bright in color and decorated with feathers, sequins, lace, or flowers.
Of course, people of any gender may enjoy creating a comically oversized Kentucky Derby hat, solely with the purpose of amusing onlookers. Some hats are decorated with a dozen or more roses, plush horses, or crude models of racetracks. The only limit is the creator's imagination!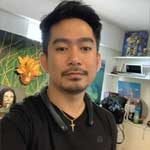 Josh Austria
Aside from being a businessman, Josh Austria has been working in PR and media industry for more more than a decade. From his years of experience as the Marketing and Advertising Head of Village Pipol Magazine, he has built strong relationships with creative people, brands, and organizations.