From February 26-27, couples, wedding planners, and stylists can maximize big discounts. Also, they can redeem exclusive deals and more at the Shopee Wedding Expo
Getting ready for the big day? Planning weddings can be daunting and exciting for all those involved. It can be made even more complicated by the changing safety protocols in the last two years.
Recently engaged and don't know where to begin? One of the trusted friends and family tasked to make things happen? Why not try sourcing all your wedding needs on Shopee? Brides and grooms-to-be can enjoy big discounts, coins cashback, and more at the Shopee Wedding Expo happening from February 26-27.
Shopee offers a very unique shopping experience. Most especially, for couples looking to DIY their weddings and stylists who have to source their materials for the festivities.
The Shopee Wedding Expo is packed with awesome deals. Expect those from a wide assortment of wedding must-haves that'll cover the preparations. Of course, before the ceremony all the way to the reception.
Be inspired by the stories of our Shopee Fam, newlywed couple George and T-Ann, and renowned event stylist Teddy Manuel. They prove that Shopee is indeed a gold mine for wedding essentials.
George and T-Ann achieve their DIY wedding on a budget with Shopee
Before getting married earlier this month, George and T-Ann faced difficulties canvassing materials for their wedding. The couple, who had been together five years, turned to Shopee to purchase almost everything they needed for their celebration.
George runs their family business and T-Ann just finished her residency as a physician. Although both were busy with their respective schedules, they were able to contact and secure a few suppliers for their decorations. Still, they had a lot on their checklist which weren't readily available.
Shopping malls and Divisoria continue to be crowded and risky to visit. Hence, they opted to buy on Shopee the remaining materials for their arches, scented candles and table toppers, and their souvenirs for more than 100 guests.
Not only did the couple cut down significantly on expenses, but they also enjoyed the process of making the decorations. "Don't be afraid to DIY. It adds a personal touch to the wedding. Our relatives all came together to help create some of our big decorations. These became priceless moments we'll treasure together forever."
For couples also considering a DIY wedding, George and T-Ann advise them to focus on affordable, quality raw materials that look premium and professionally put together. The couple also suggests buying a sample first to check the quality before ordering in bulk. Want a fairytale-like wedding? The couple recommends these fairy and geometric lights. These spruced up their venue and the personalized scented candles served as giveaways to the guests.
"Shopee really played a big part in our wedding preparations, as most items were already available there at very affordable prices. It was so convenient for us, since we didn't have to worry about spending money on parking and gas and going to crowded places."
Teddy Manuel turns to Shopee for his event styling needs
Teddy Manuel is a popular event stylist who has been making waves in the industry for almost two decades. Widely regarded as one of the pioneers in his craft, Teddy puts in a lot of time and effort in making his clients' weddings aesthetically pleasing. From entrance decors for the entourage to the backdrop and ceiling works at the reception.
When the pandemic hit, he had to adapt accordingly. Sourcing materials internationally became a challenge due to stricter protocols and logistical delays. Teddy's resourcefulness led him to try Shopee as his new go-to supplier.
See Also
More couples opting for intimate weddings. Teddy focuses on the smallest details that can create a big impact at the wedding venue. He shares his most important tip for wedding planning: always be cohesive. "It's important that everything ties together. Stick to a color scheme and work your way from there. Check Shopee for the specific products that you need and you'll surely find a lot of options."
Among Teddy's favorite Shopee finds are these hanging silk flowers and these white parasols. These add lush elegance to any event space. He also looks to Shopee for tableware. He has a beautifully-crafted, gold-rimmed ceramic Nordic plate for the perfect finishing touch to his set-up.
"When you're ordering online, it's crucial that you read the description and contact the seller to get further information about the product. I'm grateful that I've gotten affordable and high-quality products on Shopee — and since all I have to do is add them to my cart, it's easier for me to manage other tasks and responsibilities for the wedding too."
Here are some of the best deals to watch out for in the Shopee Wedding Expo.
Certainly, they are perfect for the ceremony proper or the reception. They are stylish but budget-friendly men's formal suit, artificial flowers for venue decors, hook drop earrings to glam you up, and thick bottom sandals to complete your outfit.
The Shopee Wedding Expo will happen from February 26 to 27, 2022. You can also enjoy 10% off (minimum spend of ₱1,000, capped at ₱500) on select products and get a more rewarding shopping experience when you checkout using ShopeePay's free shipping vouchers. Check out a bunch of wedding preparation deals for as low as ₱1 when you pay via ShopeePay at partner merchants such as Resorts World Manila and FlowerStore.ph. After the expo, you can proceed with shopping for more wedding needs by maximizing ShopeePay's free transfers feature and sending payments to suppliers that only accept bank transfers as a mode of payment.
Don't let the stressful wedding preparations ruin the romantic getaway with your better half. You deserve to relax and recharge on your honeymoon. With ShopeePay, you can get great promos at some of the country's luxurious hotels to make the experience even more special. Get 20% cashback when you book your hotel bookings, including Estacio Uno Boracay, Mithi Resort and Spa Bohol, and White Breeze Palawan on Shopee and pay with ShopeePay.
To know more about the Shopee Wedding Expo, visit https://shopee.ph/m/wedding-expo.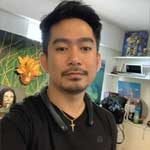 Josh Austria
Aside from being a businessman, Josh Austria has been working in PR and media industry for more more than a decade. From his years of experience as the Marketing and Advertising Head of Village Pipol Magazine, he has built strong relationships with creative people, brands, and organizations.