Filipino-American actress Liza Soberano is known for being soft-spoken, far from her fierce character in Trese. The new Netflix original animated series is based on a Filipino award-winning graphic novel. Soberano became the voice actor behind protagonist Alexandra Trese. Meanwhile, Filipino-Canadian actress Shay Mitchell became the heroine in the English dub.
Inka's thoughts on Liza Soberano's Tagalog dub
Many netizens expressed their feedback on Soberano's tint in Tres. Voice talent Inka Magnaye shared her thoughts about it. Known for her voice's versatility, she became famous on TikTok. She also uploaded videos of her and her family's popular spiels on airlines, radio stations, and television ads and advisories.
In a Twitter thread, the voice talent said that she began watching Trese. Inka admired how Liza suits the role of Alexandra.
"First note: Liza Soberano's voice is perfect for the character. It's got a great balance of youthfulness and grim."
Moreover, she also got some suggestions for the actress. She mentioned that Liza could have learned from Daria Morgendorffer, an animated character known for her deadpan personality.
"A bit more exaggeration could have added more dimension, even an exaggeration of a deadpan delivery (think Daria). But other than that, I'm liking it so far!"
Aside from that, Inka thinks that Liza's voice acting is not monotonous, contrary to other people's criticisms. One Twitter user said,
"Acting is so bland, monotonous, 0 emotion in every word. I know the character is supposed to be edgy and all but I really think a more experienced Filipino VA is better suited for the role."
Then, there's another comment saying,
"I love Liza as an actor but I hope they got an actual voice actor for the character. Also, the dialogue was a bit unnatural to me."
On the other hand, Inka said that the actress showcased dynamics in her delivery. But there are times she says her lines in almost the exact same cadence. That's why they think it's monotonous.
Difference between voice acting and acting
There might be a perfectly good reason why Liza is delivering her lines in that manner, Inka says. It can be a matter of direction thing.
"Seeing as she is an actor and not really a voice actor, whoever was directing her during the recording sessions could have guided her a little more to explore different deliveries, but that's just what I think."
The voice talent thinks that one can be a great actor when it comes to your physicality. This can be done when your face and body perfectly conveying the necessary feeling. But when it comes to voice acting, it's a different thing. People can't see your face so they have to hear the expressions from the voice.
Do you guys agree with Inka Magnaye's points?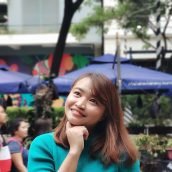 Queenie Lastra
Queenie Lasta got her bachelor's degree in Communications Research from UP Diliman. In her free time, she likes to read thriller novels, psychology books, and mangas. She believes in the importance of grit, hard work, and passion to become a great writer in the future.