Tough Mudder Philippines is Back! 
Tough Mudder, the world-renowned Obstacle event is making its way to the Philippines on June 24, 2023, at Sunchamp Agri-Tourism Park in Rosario, Batangas. This event promises to be better, bolder, and muddier than before; a challenging yet extremely rewarding experience.
Tough Mudder is an inclusive event that welcomes people of all fitness levels from 15 years old and above. It is not your average OCR event. It's a 5-kilometer obstacle course that presents more than 13 challenging and unconventional obstacles involving ice-cold water, steep inclines, and even electrifying wires. It's an individual mental and physical challenge. Still, participants can conquer the obstacles as a team, and solo runners get to meet people and work together to navigate through the obstacles. The sense of collective accomplishment that comes from completing this course is unparalleled.
An ice-cold beer will be handed to finishers as a reward for conquering the course plus food trucks, a live DJ, biergarten, partner booths, and more await at the lively Tough Mudder Village.
The Bayanihan Spirit of Filipinos
With respect to the Filpino cultural value of Bayanihan, Tough Mudder embodies the value of unity in the Filipino community. It is built on the foundation of camaraderie and fun. Participants will not only challenge themselves but also be part of a supportive community that fosters teamwork and camaraderie. Tough Mudder is not a race, but a team event that encourages participants to work together to overcome hurdles. It's an opportunity to meet like-minded individuals who share the same passion for adventure and a healthy lifestyle.
The Venue
Sunchamp Agri-Tourism Park is an integrated approach toward a sustainable environment and is the most scenic location for this challenging event. With its natural terrain, the park provides an ideal backdrop for participants to not just experience the event but be basked in the fresh air and sprawling view. Not only will this be the first permanent Tough Mudder course worldwide but offer overnight accommodations; from recently renovated rooms to campsites.
Price Packages and Inclusions
The ticket price for the individual registrant is ₱4,500. While group registrations have been selling hot since the registration opened with the rate of ₱19,200 for the 4+1 Group tier. Tough Mudder also accommodates a group rate of more than 10 people and a corporate rate, just send a message to toughmudderphilippines@gmail.com.
Registration includes a participant singlet, a Pretty Huge 9-day pass for Tough Mudder classes, a finisher's shirt, a headband, cold beer, and village access.
Participants can also avail of the add-ons that would enhance their Tough Mudder experience such as Parking Space (₱250), Camping Site (₱750), and Bus Transportation (₱1,200).
And if you're not up for the physical challenge, be a part of the action as an spectator: Basic (₱1,200) and Premium (₱2,200). Come out and support your friends and family as they tackle the course, and enjoy the festivities, food, and drinks available on-site.
Train Together
Tough Mudder's official training partner is Pretty Huge, a multi-sports and performance training complex that engages in sports, fitness, and wellness activities that take in people of all fitness levels and abilities. Find Pretty Huge here.
When participants register for the Tough Mudder, the 9-day pass will give access to the Pretty Huge facility to join the Tough Mudder class with the guidance of an OCR coach, starting this April 28, 2023.
The class is designed to give participants a taste of what it's like to take on some of the Tough Mudder obstacles. The training will guide you in challenging workouts that incorporate elements of strength, endurance, and agility, all while working as a team.
The schedule of the Tough Mudder class is every Friday from 8:00 PM to 9:00 PM and every Saturday from 5:00 PM to 6:00 PM.
#ConquerTogether
Whether you're an experienced athlete or a first-time participant, Tough Mudder Philippines at Sunchamp Agri-Tourism Park is an event that you do not want to miss. It's an opportunity to challenge yourself, create lasting memories, and become part of a community that truly exists to help one another. Let's conquer together and keep the Bayanihan spirit alive in us! Because it's through helping that we conquer the challenges! So mark your calendar and register now at bit.ly/ToughMudder2023 to experience the Tough Mudder challenge on June 24, 2023.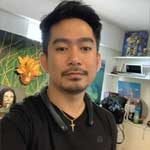 Josh Austria
Aside from being a businessman, Josh Austria has been working in PR and media industry for more more than a decade. From his years of experience as the Marketing and Advertising Head of Village Pipol Magazine, he has built strong relationships with creative people, brands, and organizations.