Indeed, Puregold continues to champion small business owners as it celebrates Pambansang Sari-Sari Store Week on May 16-21.
The celebration highlights the return of its annual Negosyo Convention on May 19-21 at World Trade Center, Pasay City. It had the theme of "Tuloy Natin Ang Pagsasama, Tuloy Natin Ang Pag-Asenso."
"The theme for this year's staging of the convention, signifies the continuity and long-standing mission of Puregold to help sari-sari stores and small business owners grow their businesses," said Puregold president Vincent Co.
Of course, the Tindahan Ni Aling Puring program is open to all entrepreneurs. With over 600,000 members, the program was created for Puregold's primary customers. This includes sari-sari store owners, carinderias, canteens, catering, bulk buyers, wholesalers, and other resellers.
Meanwhile, aside from discounts and special deals, members of Tindahan Ni Aling Puring get free trainings, seminars; and attend the annual Negosyo Convention to enrich their entrepreneurial know-how further. Co said,
"We treat our sari-sari store members as core partners in this business. They have supported Puregold from the beginning. They grew with us. And our job is to assure them of adequate supply, and always the best value for their negosyo budget."
The week-long celebration will kick off with huge discounts in Puregold physical stores and in the Puregold Mobile app. Attendees can anticipate more exciting deals during the three-day Puregold Tindahan Ni Aling Puring Negosyo Convention. Catch it on May 19-21 at World Trade Center, Pasay City.
During Pambansang Sari-sari Store Week, promo packs with at least 10% savings will be sold and distributed by more than 500 Aling Puring Account Representatives (APAR) nationwide exclusively to members of the Tindahan Ni Aling Puring program.
Instant free items will be up for grabs by attendees of the convention.
Upon registration, every Tindahan Ni Aling Puring member-attendee will receive Php300 worth of items for free that they can sell in their stores. Puregold will also sell bundles ranging from Php50 to Php250 with at least 10% savings or even more free goods!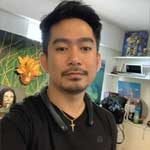 Josh Austria
Aside from being a businessman, Josh Austria has been working in PR and media industry for more more than a decade. From his years of experience as the Marketing and Advertising Head of Village Pipol Magazine, he has built strong relationships with creative people, brands, and organizations.