First heard on TikTok, the leading destination for short-form mobile video, the song "Sa Dulo Ng Bahaghari" will soon be available for audiences around the world to enjoy.
The app recently discovered the song.
A romantic ballad
20-year old songwriter Kaya composed the piece while emerging R&B star Steven Peregrina provided the vocals for the track.
Earlier this year, Kaya shared a snippet of this original song on her TikTok account.
The video gained almost one million views, organically, on the platform.
The romantic ballad accurately depicts what it means to fall in love.
Its lyrics swoon you as it sings about wanting to slow dance with the person you hold dear. 
A platform for musicians
Quickly gaining popularity among listeners and fellow artists around the globe, Steven was also recently tapped by 88rising, a global music force of this generation, to be part of their second EP, Semilucent 2, through their Philippine-based label, Paradise Rising. 
A springboard for songs and artists, TikTok provides a fresh platform for emerging and established musicians alike to reach new fans.
As such, TikTok collaborates with songwriters and artists on the platform.
It enables them to release their songs professionally, reach a wider audience, and gain recognition in the music industry.
By providing budding new artists a space where they can freely and creatively express themselves through their music, TikTok hopes to inspire more users to create and also contribute to the local music scene.
"Sa Dulo Ng Bahaghari" had its pre-release on TikTok last October 15, 2021.
On the other hand, the official release of the full song, across all streaming platforms, will be on October 22nd.
Also, a lyric video release, together with the full song, will take place on the aforementioned date. 
Listen to "Sa Dulo Ng Bahaghari", along with other viral tunes on TikTok!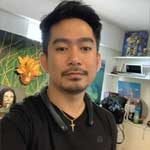 Josh Austria
Aside from being a businessman, Josh Austria has been working in PR and media industry for more more than a decade. From his years of experience as the Marketing and Advertising Head of Village Pipol Magazine, he has built strong relationships with creative people, brands, and organizations.