The best POND's skincare budols for pandemic self-care
Since 2020, the COVID-19 pandemic has been really tough for all of us. In a lot of instances, many of us face various difficulties ranging from finances to personal issues. However, there is a common thread for all of us. Among the hustle and bustle of things, we forget an essential something: taking care of ourselves. Whether it's finally allowing yourself to feel your bottled-up feelings, spending time with your friends, or investing in skincare, self-care is IMPORTANT. Personally, I have always turned to my POND's skincare as a way of pampering myself when times get too harsh.
As a self-proclaimed veteran in skincare (google) research, I have curated a list of my favorite skincare items, all of which are from POND's!
I get all my POND's budol things from Shopee Beauty, the #1 Budol platform for me when adding to cart!
Just because the times are gloomy doesn't mean that your skin has to be gloomy too! Here are the best PONDS Skincare budols that help perk up your skin during lockdown!
#1. POND'S Vitamin Duo Sheet Masks Nourishing Avocado and Vitamin E 20g
To achieve dewy and glowy skin, face masks equipped with nourishing essence do the trick! It's precisely what the NEW POND's Vitamin Duo Sheet Mask does! The sheet mask actually comes in three different versions: Avocado, Tomato, and Pineapple! All three versions feature their own main ingredient, targeted towards a specific skin issue. However, after trying all three collections, Avocado is my favorite since my skin usually gets flaky skin!
Korean beauty experts formulate these sheets with powerful 50x Vitaboosters from Vitamin E and avocado extract. As we all know, Vitamin E is our skin's best friend since it's a potent antioxidant that protects against inflammation and environmental damage. Moreover, Avocado features oleic and linoleic acid that nourishes the skin and heals dryness from the first use!
The formula is so effective that after one use, I immediately added more to my cart! I got addicted to the feeling of my smooth skin afterward. After I take a bath, I put this sheet on, enabling a really relaxing experience, and my skin thanks me all the more for it!
For the ultimate skin-soothing effect, do the instructions placed on the product label:
1. Remove and unfold the sheet mask from the package. Place onto clean, dry face.
2. Adjust eye, nose, and mouth opening to fit.
3. Let the goodness soak in for 15-20 minutes.
4. Remove mask. Pat in excess essence into face & neck.
5. Do not rinse off and feel your skin more supple & plump!
2. POND's Bright Triple Glow Facial Serum with Gluta Boost and Niacinamide for Dewy Hydrated Skin
This serum is always sold out in stores, and it's no surprise why! One of the best skin-perfecting products currently on the market, POND's Bright Triple Glow Serum delivers three benefits: brightness, smoothness, and hydration.
This serum packs a superstar formula with three main ingredients:
1) GlutaBoost+, containing glutathione, fades dark spots and brightens skin 60x better than Vitamin E
2) Niacinamide (honestly the best skincare ingredient there is) helps minimize the appearance of pores for smoother-looking skin
3) Hyaluronic acid, which draws in moisture from the air, gives skin its dewy look through hydration!
With these benefits, what more can we ask for from THE perfect serum? K-Drama-ready skin, I'm coming for you!
3. POND's Age Miracle Anti-Aging Essence with 3x Hyaluronic Acid and Niacinamide to Boost Collagen 30G
People search the world for the fountain of youth, but this bottle of POND's Anti-Aging Essence gives it all! Equipped with our superstar ingredients, niacinamide, and hyaluronic acid, this essence gifts the radiance of youth to our skin.
Organic ingredients such as red algae, activated collagen, Vitamin B3, and peptide boosters stimulate youthful skin as fast as SEVEN DAYS! It improves skin elasticity, reduces fine lines, hydrates skin, and reduces dark spots!
I've always wanted to be a vampire after watching Twilight. Well, this serum helped me achieved that dream! My skin definitely became more diamond-embedded radiant after using this every night! Before going to bed, I make a few drops onto my cheeks and massage them into the skin well.
When I wake up in the morning, I'm ready for sunrise-kissed photos as the golden, dewy look sets in! This essence will really give you the best bang for your buck, leaving you stress-free, youth-filled, and gleaming!
These products are available on Shopee Beauty, our one-stop shop for all our personal care and beauty needs. On a platform that has it all, I'm thankful that our skincare shopping can still be achieved despite being in lockdown!
During these trying times, it's easy to lose ourselves in the midst of all the problems.
However, we must not forget to take care of ourselves physically, mentally, and emotionally. This is your sign to take a break. Heal your mind. Find the routine that makes you feel like everything will be okay. For me, it's skincare for my mental health care!
Note: Before applying any skincare product on your face, ALWAYS ALWAYS do a patch test!!! Furthermore, if you're currently taking any other skin medications or products, do a detox before trying out a new product!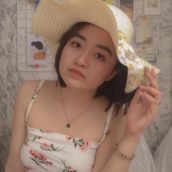 Llana Cabajar
An aspiring adventurist who aims to travel the world someday. Weird and poetic, a great friend for problematic rants and deep talks about life in general. Hit me up on my socials!