Kylie Sonique Love secured the crown of the reality competition RuPaul's Drag Race: All Stars 6 last Thursday, September 2.
The drag performer bested fellow Top 4 contestants Ginger Minj, Eureka!, and Ra'Jah O'Hara to gain a spot in the Drag Race Hall of Fame.
Apart from her victory, Kylie also made history, being the first transgender to win the competition of the US franchise.
Overall, she is the second transgender winner of the whole franchise, after Angele Anang of Drag Race Thailand.
An early front-runner
During her stint on the show, Kylie became an early favorite, winning one challenge and delivering good performances in others.
By the finalé, she and her fellow Top 4 delivered well in their performance to "This Is Our Country" by RuPaul and Tanya Tucker.
In her final speech, Kylie voiced wanting to inspire people to live their truth if given the crown.
"Everything I had in life, I have to work for, sometimes extra hard. Sometimes I work for things and never got it but I kept going and I'm very proud of everything I have shown you guys. And I think being crowned tonight will prepare me for the next chapter of my life. I wanna share who I am to the world and I wanna inspire people to live in your truth and don't play down to anyone because we only go round this world one time so make it count,"
After the Top 4 lipsynced to "Stupid Love" by Lady Gaga, RuPaul declared Kylie as the All Stars 6 winner.
A triumphant queen
Kylie started her Drag Race career on the original series' second season, placing 9th overall.
After her stint on the show, she became a dancer to various pop artists' live performances and music videos.
Kylie appeared in the Video Music Awards (VMA) performance of Miley Cyrus in 2015 and in Lizzo's music video for "Juice."
In 2018, Kylie released her debut single "Santa, Please Come Home" and went on to release more music.
Her most recent single, titled "Complete Me," had a music video released last Thursday, September 2.
In 2020, she became a co-host of Translation, a talk show featuring an all-trans cast.
Following her All Stars triumph, Kylie takes home a one-year supply of Anastasia Beverly Hills Cosmetics, a crown and scepter from Fierce Drag Jewels, and a cash prize of $100,000.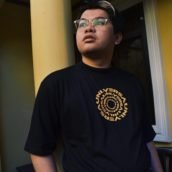 Kobe Adam Joshua Laurena
Kobe Adam Joshua Laurena is a writer who loves to tell stories from the perspectives of different people and everyday life. Apart from the pen, he loves to pick up the lipstick to transform into his frustrated drag persona: Anita Good Lovin'. He aspires to combine his love for writing and drag by creating a novel, short story, or screenplay about local drag queens in the future. He also has an obsession with sitcoms, women's pro-wrestling, and Funko Pops.