How to Label Packing Boxes Like a Pro
Having trouble labeling your packing boxes? Follow these simple tips to become a pro at it!
Moving to someplace new really needs planning and organizing. If you plan and organize everything, you're more likely to do everything more perfectly. Packing is the most important thing one has to do before moving or somewhere new. Put all the stuff of your home in boxes to move all of them together. Just imagine how you would feel if you see that they are all identical after all the boxes arrive, thus making it nearly impossible to identify what is in the box.
To avoid such situations, what you can do is label your boxes. That will help you to easily move and identify your boxes. I know labeling can sound like a big hassle. You would rather just move the boxes as there are or just write with markers on them. But trust me when I tell you this; labeling will make your shifting much easier and organized, which will make that hassle a bargain to the benefits you'll get by using labels.
Still not convinced about the idea of using labels on your packing boxes? Scroll down until the end of this article. I can assure you, you`ll not just be convinced to use labels on your packing boxes; you`ll be using them like a pro.
Buy Quality labeling Materials
To label your boxes properly, you will need quality labeling materials, such as tapes, markers, and good quality labels. While buying tapes, you should try to purchase reflective tape because it will help to see properly where you are using them and if you're blocking important information by covering that portion with tape.
When it comes to purchasing markers to write on your packed cartons, you should buy good-quality permanent and waterproof colored markers. When it comes to the most important element, i.e. labels, you can buy them from any office supplies stores or your moving company will provide them for you. On the other hand, if you want to become a little bit creative, you can design your labels according to your taste on your computer.
Label Your Boxes According To The Content They Have
When your boxes arrive, wouldn't it be better to find out what is in them just by looking at the box rather than going through them one by one? And to do so, the best thing you can do is to write the names of all the items in a box with a permanent marker on the labels outside the cardboard or plastic boxes.
Label Your Boxes Using Color
Labeling your boxes using color is the best way to label your boxes because it will help you spot them much more quickly. You can use colored markers or tapes to write on them, whichever suits you better. You might wonder, how will you decide which color should go on which box? Don't worry; it is simple; you just need to follow some simple steps. For example, you can use blue for your living room, red for your kitchen, purple for your bedroom, and so on. This way, you'll be able to find out which box is meant for which room.
Label Using Number On The Boxes
I know you might be wondering why I should go through so much trouble just to put labels on some cartons as I'm already color-coding them. Yes, you are doing so, but when you move to a new place, isn't it obvious that you'll have more than one box for one room? And even if you color code boxes according to rooms, you'll still get confused about those colored labels. But if you assign specific numbers for specific items and keep an inventory of them, it will be much easier to find your items.
Label Your Boxes According to Priority
If the numbering method seems confusing and tricky to you, you can try labeling them according to priority.
Just imagine how terrible the situation would be if you had to go through many different boxes for a simple item like a scissor after just arriving at your new place. To avoid such scenarios, you can divide up stuff that you will need immediately after moving to a place and stuff you will need or use later on based on priority. So you can just put an "H" on the label to indicate high priority, "M" for medium, and "L" for low priority items. By doing so, you'll have to put less burden on yourself while writing those labels.
Be Sure to Label All Sides of Boxes
One of the biggest motives for labeling boxes is that when the boxes arrive at the new address, the movers will easily know which box should be in which room. To do so, make sure that you label all the sides of the boxes. Because let's get realistic here. It will take a lot of time if the movers have to turn boxes to see the label to find out what it says. Also, some boxes can be really heavy and contain fragile stuff. So you should write on every side, and you should be as specific as you can about what box. You can mention on one side if there is something fragile in the box.
In the end, I would say moving to a new place is always exciting. And packing is the most important and fun part of this exciting journey. So to make it more fun, you should use labels on your packing boxes. Not only it makes your packing more fun, but it also saves you from the unnecessary hassle of going through every box to find the stuff you need. I hope that this article has given you a clear idea of why you should use labels and how to use them like a pro.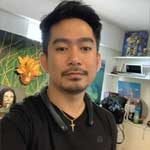 Josh Austria
Aside from being a businessman, Josh Austria has been working in PR and media industry for more more than a decade. From his years of experience as the Marketing and Advertising Head of Village Pipol Magazine, he has built strong relationships with creative people, brands, and organizations.