Filipinos have always been receptive to foreign trends and culture. We can see that culture and trends projected in Korean dramas have a big influence on our society today. These Kdramas have greatly influenced the food, fashion, cosmetics, music, and entertainment industries, as well as people's views and preferences. And one great way of immersing yourself in Korean movies and series you are watching is by learning their language.
Learn to speak and understand Korean online
Parasite film director Bong Joon Ho said, "Once you overcome the one-inch-tall barrier of subtitles, you will be introduced to so many more amazing films." So if you are a K-drama fan and you like to learn something new and useful,  try learning their language. The good thing is, you can do it for free and even from the comfort of your own house!
From August 6 to October 9, the Korean Cultural Center in the Philippines is having an online Korean language class for beginners. This class will run for 10 weeks, every Thursday and Friday from 9 a.m. to 12 NN. Moreover, participants should be 13 years old and above while minors should present an online waiver as proof of their parents' consent.
Registration started at 10 AM yesterday, July 30. Just wait for a Google Form registration link on the Korean Cultural Center's Facebook page. There are only 30 slots available so you should be an early bird to grab your chance.
If you're a student or a professional, this is an opportunity for you to be productive even during the lockdown. Who knows, you can even use the skill if travel resumes and you have the opportunity to visit Korea. To know more details, visit Korean Cultural Center's Facebook page.
Are you guys signing up to learn Korean online?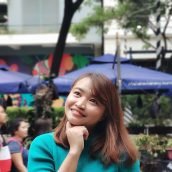 Queenie Lastra
Queenie Lasta got her bachelor's degree in Communications Research from UP Diliman. In her free time, she likes to read thriller novels, psychology books, and mangas. She believes in the importance of grit, hard work, and passion to become a great writer in the future.