Everything You Need to Know About Temporary Buildings
Temporary buildings have become very popular these days and they are useful in many sectors. Before they became mainstream, these structures were only popular for events and the military, and a few other sectors. Today, the structures are found in a variety of innovations but mostly use metal frames that are clad with panels made of fabric or PVC.
If you are interested in learning more about temporary structures, then you are in the right place. This article will share invaluable insights to help entrepreneurs, organization managers, and anyone else who is curious about temporary buildings.
What Do Temporary Buildings Look Like?
Temporary buildings are structures that are designed innovatively to save materials, cost, and time of construction while providing short-term to long-term solutions. Although many people think that the structures can only be used for short-term solutions, the truth is that some of them offer space solutions for many years without the need for maintenance.
The design of temporary structures varies depending on the innovation of the service provider, the use, and other factors. For instance, large clear-span buildings provided by Smart-Space are large and suitable for industrial productions, warehousing, and other large operations.
Other temporary buildings look like large domes, especially those used in sports or events such as weddings or ceremonies. They are made of sturdy frames and fabric covers that are light. They may have amenities such as lighting, air conditioners, and decorations that suit their use.
Lastly, there are other temporary buildings that look like small shipping containers. They are portable and are lifted onto the site for immediate use. These could be used as portable classrooms and mobile storage in the construction industry.
Buying Temporary Buildings
Buying temporary buildings today is not the easiest thing. There are a lot of options and making a decision can be overwhelming, especially for newbies. However, you can research, plan, and buy the appropriate structures for your needs successfully if you have the right information.
First, you need to assess your needs. Do you need a big clear-span building to fit a processing plant or industrial tents for normal operations? Do you need steel semi-permanent structures for warehousing needs or just shipping containers to store some goods? If you can tell what you want, then you will have an easier time choosing.
The other important thing to consider is the service provider. They offer varying innovations and you have to be keen when choosing what to go with. You should carefully assess the material and the technology of assembling their structures. Also, check if they have the right approvals to make their structures so that you can get temporary buildings that are up to standards.
See Also
Lastly, consider the price of the temporary structures and ensure that it is within your budget. You can negotiate a good price for customized structures, especially if you are expanding your business. However, you can rent a temporary building to save money if you need them for a short time.
Benefits of Temporary Buildings
The main reason why temporary buildings are very popular today is their benefits. The list of benefits is long, regardless of the type of structure you choose to buy or rent. Most people prefer them because they are cost-effective as compared to permanent structures. So, if your business is just starting off and working on a tight budget, modular structures will provide space affordably.
Another benefit is the ease and speed of construction. Some of them can be set up immediately whenever they are needed, for instance, event tents, industrial tents, emergency response tented structures, and the like. All temporary buildings are convenient and provide flexible space solutions as well.
Final Thoughts
If you are looking for temporary buildings to meet your space needs, the information we have just discussed will help you to make the right decisions. It is the new space solution for businesses today, so it is worth it to embrace temporary buildings.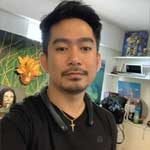 Josh Austria
Aside from being a businessman, Josh Austria has been working in PR and media industry for more more than a decade. From his years of experience as the Marketing and Advertising Head of Village Pipol Magazine, he has built strong relationships with creative people, brands, and organizations.