CL shares the experience of reuniting with 2NE1 at Coachella 2022
Heads up, blackjacks! An unexpected comeback of our queens just happened at an unexpected event. It's none other than the iconic Coachella which usually gathers the biggest artists to perform for a very energetic and fashionable crowd. Seems fitting knowing how legendary 2NE1 is and they sure can rock a whole arena.
On April 18th, CL updated her Instagram about the group's recent appearance at Coachella for 88rising's 'Head In The Clouds Forever'.
In the lengthy post that she has uploaded to the platform, she candidly shared the reason why the group reunited at Coachella. Along with it, she shared some beautiful and exciting photos of her and the entirety of the iconic group.
Chaerin wrote,
"I am grateful and blessed to be alive with pleasure. Long enough to witness the marks I make and the things I create blossom. After I got invited to Coachella, I really wanted to invite the members too because I wanted to see us reunite on our terms before it was too late."
The artist continued by saying how she wanted to do a tribute to the group that created something special.
"I wanted to relay my gratefulness to everyone who has been supporting and loving 2NE1 for the past 13 years through this stage performance."
CL also shared how the moment meant to her. It is very heartfelt and I believe every blackjack and second-generation fan out there can relate.
"For that very reason, today was the most important and meaningful day for me. I hope you could relive the past emotions that you felt through us, thanks to this moment today."
Finally, the rapper ended it by thanking all of the people who made the performance possible. Of course, she also expressed her love for her members.
"I am once again thankful for the members who dazzled today's performance and everyone who worked together to make this come true. I will keep running until the day we could perform a full hour on this stage." 
Honestly, after witnessing this moment, though only virtually, it made my heart happy. What an iconic and heartfelt moment, This will go down in history as one of the most surprising and fun moments in the Coachella for us, K-Pop fans.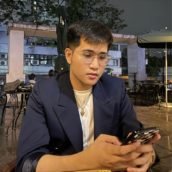 Raphael Garcia
Raphael is a person born between the generations of Millenial and Gen Z. He was produced by Cavite State University (Main Campus) with a bachelor's degree in Political Science. The lad has a fresh take on things, but can still stay true to his roots. He writes anything in Pop Culture as long as it suits his taste (if it doesn't, it's for work). He loves to wander around the cosmos and comes back with a story to publish.