Celebrate personal wins with Logitech tools at the Shopee 8.8 Sale
Reward yourself with versatile tools that strengthen personal collaboration. With life and responsibility for others taking so much of your time, you sometimes forget to look out for one other important person – yourself. It's time to pause, celebrate your wins, and reward yourself with versatile tools that can help you achieve your tasks in less time while maintaining personal connections. Does that seem like a tall order? Logitech has rewards that are just right for you.
It has portable equipment that will enable you to navigate across work or school, responsibilities, and personal collaborations while providing a better experience. And, from August 8 to 10, you can pick your rewards at discounted prices at the Shopee 8.8 Sale and enjoy additional freebies. 
Take advantage of up to 50% discount offers on selected items at the Logitech Official Store in Shopee. With purchases worth PHP 3,000 and above, buyers will get a free Globe at Home Wi-Fi device.
Choose your much-deserved rewards at lower prices. 
Versatile and portable collaboration Logitech must-haves
Choosing the Logitech H110 Stereo Headset will give you clear and reliable audio for all your needs – whether for calls, games for downtime, or music for chilling out. It is a 3.5mm dual plug computer headset with a rotating microphone and adjustable headband.
For a simple, everyday headset that will give you some wiggle room, look no further than the H340 USB Computer Headset. It has a 180cm long cable, a plug-and-play USB-A connection, an adjustable headband, and a noise-canceling microphone that delivers crisp digital audio for those important calls for work, school, or with loved ones.
The black Logitech H111 Stereo Headset has an extra long 235cm cable that will let you stretch or even take a few steps even as you juggle between work or school calls and conversations with friends and family. It is a 3.5mm multi-device headset ideal for Skype and webinars, among others. 
You can show your best angle with the C920 HD PRO Webcam and be confident that you can not only be seen but also heard. It has a Full HD 1080p video for superior calling and recording. Its full HD 5-element glass lens and premium autofocus capture high-definition images with automatic light correction. It also features automatic noise reduction and two built-in microphones for natural stereo audio. 
The H540 USB Computer Headset provides an unforgettable digital audio experience with its laser-tuned drivers, built-in equalizer, and high-definition sound. It has on-ear controls and plug-and-play connectivity.
The H150 Stereo Headset adds color to your space with its soothing sky blue shade. It has a dual plug connection for computers with separate 3.5mm audio jacks for microphone-in and audio-out ports.
Available online and at local shops
Logitech accessories are available at the Logitech Official Store in Shopee and other partner retail stores nationwide.
Logitech products are also available at
Partner outlets,
PC Express,
Silicon Valley,
DataBlitz,
Octagon,
Electroworld,
Complink,
iTech,
Techwarez,
Gameone,
Interpace Computer Systems,
GameXtreme,
TTI,
GameOne,
DynaQuest PC,
Digi-Serv Solutions,
Concept Computer,
NUTECH,
DFE (Davao Futurebright Enterprises),
Villman,
PCWorx,
Abenson,
Digistore,
and Greenware.
Visit the Logitech website and their official Facebook Page to learn more.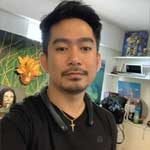 Josh Austria
Aside from being a businessman, Josh Austria has been working in PR and media industry for more more than a decade. From his years of experience as the Marketing and Advertising Head of Village Pipol Magazine, he has built strong relationships with creative people, brands, and organizations.