"Wag kang aalis, oh, dahil kahit meron konting pagtingin 'Di magbabago, tayong dalawa, ta-tayong dalawa"

DALAWA by KAIA
Last November 20, 2022, barenbliss sponsored and attended one of the best P-Pop Girl Groups in the country. KAIA– composed of 5 lovely girls: Charice, Angela, Alexa, Sophia, and Charlotte debuted last April 8, 2022, with their single "Blah Blah" and now they have conducted their very first Photobook launch for "DALAWA"!
The afternoon was full of laughter and blissful moments together with their fans, ZAIA. And barenbliss was able to share with them the "Beauty-in-Joy " experience too through giveaways and showcasing other products too.
The brand decided to join this event to show their support to the rising stars to empower these lovely ladies as they continue to skyrocket on the new wave of Philippine Pop Music.
Indeed, the Korean Wave is enjoyed and loved by lots of Filipino Fans. As barenbliss becomes the #1 K-Beauty brand of the Philippines it is such a huge honor to be part of KAIA's Events.
Together, we hope "Di magbabago, tayong dalawa" as we continue to pursue the goal to deliver happiness and joy. There's definitely no other way but up for these rising stars and barenbliss are all for supporting them!
To know more about the brand: 'The K-BEAUTY for the Filipino People': barenbliss (villagepipol.com)
For more barenbliss content:
JOIN OUR VIBER GROUP For more exclusive announcements and giveaways!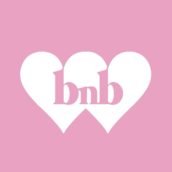 BNB Team
𝒃𝒂𝒓𝒆𝒏𝒃𝒍𝒊𝒔𝒔 (bnb) Beauty Lab was founded by the best scientist to create innovative products. Based on its scientific and pure formula, barenbliss combines natural and scientific ingredients, it removes all harmful ingredients and created the pure 𝑩+𝑵+𝑩 formula to create a new lifestyle that is suitable for all skin types, making this brand a makeup and skincare hybrid.