Angel Locsin is fully vaccinated against COVID-19
Angel Locsin received her complete dose of vaccine against the deadly COVID-19 disease.
The actress posted photos of herself getting injected on Instagram last Monday, August 23.
Also, she thanked the medical personnel who helped her receive her second dose in Muntinlupa City.
She wrote,
"Fully vaccinated today! Thank you Kap/Dr. Lester Suntay and to all the volunteers and staff of BAA & Muntinlupa City."
However, she chose not to name the brand of vaccine given.
Furthermore, she asked her followers if they ever received their vaccine against COVID-19.
She said,
"How about you? Have you been vaccinated or when's your next dose?"
View this post on Instagram
In addition, celebrity colleagues and actresses Bubbles Paraiso and Arci Muñoz applauded Angel in the comments section for getting vaccinated.
Previously, Angel shared how her parents, who were once "anti-vaxxers," received the COVID-19 vaccine last April.
View this post on Instagram
Moreover, Angel becomes one of many Filipino celebrities who have been vaccinated against the deadly COVID-19 disease.
Finally, as she asked, have you received your vaccine against COVID-19? Why or why not? Let us know!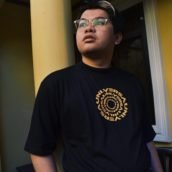 Kobe Adam Joshua Laurena
Kobe Adam Joshua Laurena is a writer who loves to tell stories from the perspectives of different people and everyday life. Apart from the pen, he loves to pick up the lipstick to transform into his frustrated drag persona: Anita Good Lovin'. He aspires to combine his love for writing and drag by creating a novel, short story, or screenplay about local drag queens in the future. He also has an obsession with sitcoms, women's pro-wrestling, and Funko Pops.