AirAsia Philippines strengthens  ties with Sabah Tourism Board
The world's best low-cost airline underscores the importance of the resumption of international travel for the benefit of tourists and Overseas Filipino Workers
AirAsia Philippines has reinforced its partnership with the Sabah Tourism Board (STB). It doubles up on the promotions of Kota Kinabalu as a preferred tourist destination among Filipinos. The strengthened collaboration with STB is also one of the many efforts of the airline. It aims to accelerate the restart of its operations in Asean, and the eventual expansion of its international route network. 
AirAsia Philippines reiterated the pivotal role of attainable air transport for leisure tourists on revenge travel abroad. This includes the one in Sabah, Malaysia. 
The Sabah Tourism Board and the world's best low-cost airline held a media briefing and cultural event. These all happened at The Pacific Sutera Hotel in Kota Kinabalu on July 5. It is in celebration of their renewed partnership
The event was attended by AirAsia Philippines Chief Executive Officer Ricky Isla. Also, airasia Super App Managing Director Ray Berja, AirAsia PH Spokesperson and Communications and Public Affairs Head Steve Dailisan. Finally, transport and lifestyle media from the Philippines and Sabah. The Philippine delegation was graciously welcomed by Minister of Tourism, Culture and Environment,  Honorable Datuk Jafry Ariffin. Also present is Assistant Tourism Minister YB Datuk Joniston Bangkuai, Sabah Culture and Environment Secretary Datuk Sr. Hj Mohd Yusrie Abdullah and Sabah Tourism Board CEO Puan Noredah Othman.
Culminating the night is a cultural presentation. It featured traditional ethnic dances, a three piece ensemble and small group of singers. The cultural presentation was produced and performed by the esteemed Sabah Cultural Board. 
AirAsia Philippines CEO Ricky Isla said, "The resumption of our Kota Kinabalu flight last month has reopened this important border not only for Filipino traders and travelers, but also for Malaysians here in Sabah who would like to visit their friends and relatives in Manila. This also opens the opportunity for tourism for the two sides to prosper, as both destinations have an array of exciting offerings for first-time and seasoned travellers."
"In line with the transition to an endemic phase, I believe that this resumption of international flights comes at the right time for both tourists and locals in Sabah, who have been excitedly anticipating and planning their travels" said the Hon. YB Datuk Jafry Ariffin, the Minister of Tourism Culture and Environment.
"I believe with the support and cooperation of AirAsia, we can re-establish collaborations on new access into Sabah. I am looking forward to more connections AirAsia may bring from the island nation of the Philippines" he added.
Kota Kinabalu is Malaysia's answer to travelers who are more into the extreme outdoor experience.  It is home to cultural sites and white sand beaches offering many eco-adventure activities. However, the highlight of each trip to the island is its first UNESCO World Heritage site – Kinabalu Park. It is also home to Mount Kinabalu – the world's third highest peak on an island. Also, the landmark is the 20th most prominent mountain in the world in terms of topography. 
"We invite everyone to include Kota Kinabalu in their list of must-visits, especially now that international borders have relaxed for foreign travelers. We also encourage our guests to download airasia Super App to experience our exclusive offerings in Kota Kinabalu as well as other Asean destinations," Mr. Isla added.
AirAsia Philippines flies to Kota Kinabalu weekly every Tuesday and Saturday. Manila – Kota Kinabalu leaves NAIA Terminal 3 at 12:10am and arrives at Kota Kinabalu International Airport at 2:10am. Its return flight leaves Kota Kinabalu at 2:50am and arrives Manila at 4:50am.
Guests visiting Kota Kinabalu are required to download the MySejahtera app and fill-out the pre-departure form. Moreover, they need to verify their digital COVID-19 vaccine certificate via the 'Traveller' icon.  
For more information about flight schedules and travel requirements, please visit airasia flysafe page.
Philippine quad-media's visit to Kota Kinabalu was also powered by Tune Talk Traveller SIM from Tune Talk Sdn Bhd. They are Malaysia's fastest-growing digital lifestyle and telecommunications company.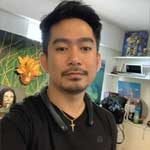 Josh Austria
Aside from being a businessman, Josh Austria has been working in PR and media industry for more more than a decade. From his years of experience as the Marketing and Advertising Head of Village Pipol Magazine, he has built strong relationships with creative people, brands, and organizations.