Raves are a time to let your wild side out. They're a place to show off your spirit, style, and personality. That said, dressing up for the rave can be a little intimidating if you're unsure what to wear.
With so many different music and dancing styles, it's hard to know where to start when picking your outfit. But no worries.
From eclectic rave body suits to metallic skirts, you will discover the best rave outfit ideas to help you stand out. Keep reading to find out how to dress for a rave and get the most out of your night.
Body Suits
Rave body suits are a great way to show off your curves. You can wear them with high-waisted shorts or pants or heels or sneakers. You can throw on a pair of skinny jeans and a bodysuit for an easy day look. Or, wear one as part of your outfit to the club.
They are also very easy to move in, which is great if you plan on dancing a lot throughout the night.
Two-piece
Two-piece outfits are a great way to show off your best assets, no matter what they may be. If you have long legs, a cute two-piece can flaunt them.
If you have a petite frame or an hourglass figure, a two-piece can highlight that; if you want to show off your body and style at once, a two-piece is perfect for doing just that.
Jumpsuits
Jumpsuits are a great way to get a different look without worrying about matching shoes and accessories. You can be as creative with your jumpsuit as you want, whether it's an all-black one or something with some color or print.
Metallic Bra & Booty Shorts
Metallic bra and booty shorts are a great way to add shimmer to your outfit. They are also a great way to show off your body in a fun and flirty way.
You can wear this outfit when you go out with your friends or even at home for fun. You can wear them with a pair of high heels or flats, depending on where you are going and what kind of mood you want to put on.
Sequin Rompers
Sequin rompers are a great way to add some sparkle to your outfit. Wear them with a pair of heels or sneakers, so they're great for an evening out but also look awesome during the daytime.
This is because sequin rompers come in many different styles and colors – available in everything from black to pink and even gold.
While you might think that sequins would look best on clothing with minimal cuts and patterns (like jumpsuits), the truth is that they look good on almost anything. You can wear them over jeans or leggings to make them stand out.
Metallic Skirts
Metallic skirts are a must-have for any rave outfit. They come in various colors, can be worn with various other items, and are easy to access. Metallic skirts are also perfect for dancing because they move with you instead of weighing you down.
Try wearing one with an abstract print shirt or tie-dye T-shirt, knee-high socks, boots, and metallic earrings.
Fluorescent Neon Green Tracksuit
This is for you if you're looking for a cute rave outfit. Neon green tracksuit is perfect for showing off your fun side and letting everyone know you're ready to party.
The bright color blocks out all other guests in the crowd so no one will miss your presence at the next festival.
Accessorize with a matching pair of shoes, sunglasses, or hat (or all three) and some jewelry if you want to go all out.
Final Word
Rave outfitting is a fun and creative way to express yourself. The best part about these outfits is that they can be made budget-friendly using things like thrifted clothes or secondhand materials from the dollar store.
No matter your style, there are many ways to be creative with your rave outfit without spending too much money.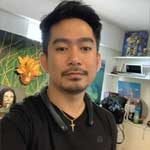 Josh Austria
Aside from being a businessman, Josh Austria has been working in PR and media industry for more more than a decade. From his years of experience as the Marketing and Advertising Head of Village Pipol Magazine, he has built strong relationships with creative people, brands, and organizations.